Hi! I'm Aimee, and I'm on my phone a lot—but so are a ton of you.
According to official Google statements, more than 50 percent of search queries globally now come from mobile devices.
In the United States, that metric is closer to 60%.
In response to this, search engines are slowly but surely shaping the new mobile web.
What do we mean by the new mobile web?
Google's Mobile First Index
In November of last year, Google announced they were experimenting with creating a mobile-first index.
From Google's Webmaster Central Blog:
"Today, most people are searching on Google using a mobile device. However, our ranking systems still typically look at the desktop version of a page's content to evaluate its relevance to the user. This can cause issues when the mobile page has less content than the desktop page because our algorithms are not evaluating the actual page that is seen by a mobile searcher."
So ranking will now primarily be based off of the mobile versions of your web pages. This means the content , structured data, and the user experience on mobile will affect your mobile rankings directly and likely your website's performance overall in search.
Swiping and Rich Results
Mobile SERPs look crazy right now. They are full of "rich cards", carousels, image results, '"people also ask", and and any number of features that Google is testing on any given day. While Google search results on desktop continue, for the most part, to serve us with what we've come to expect, mobile search results are rapidly evolving with the goal of fulfilling user intent with minimal user effort.
Here is the same search on desktop:
Google AMP
Also known as Accelerated Mobile Pages. Also known as superfast content.
If you do any searching on your phone, you've probably already experienced AMP content. It can be found in AMP carousels, and now in standard "blue link" organic results as well.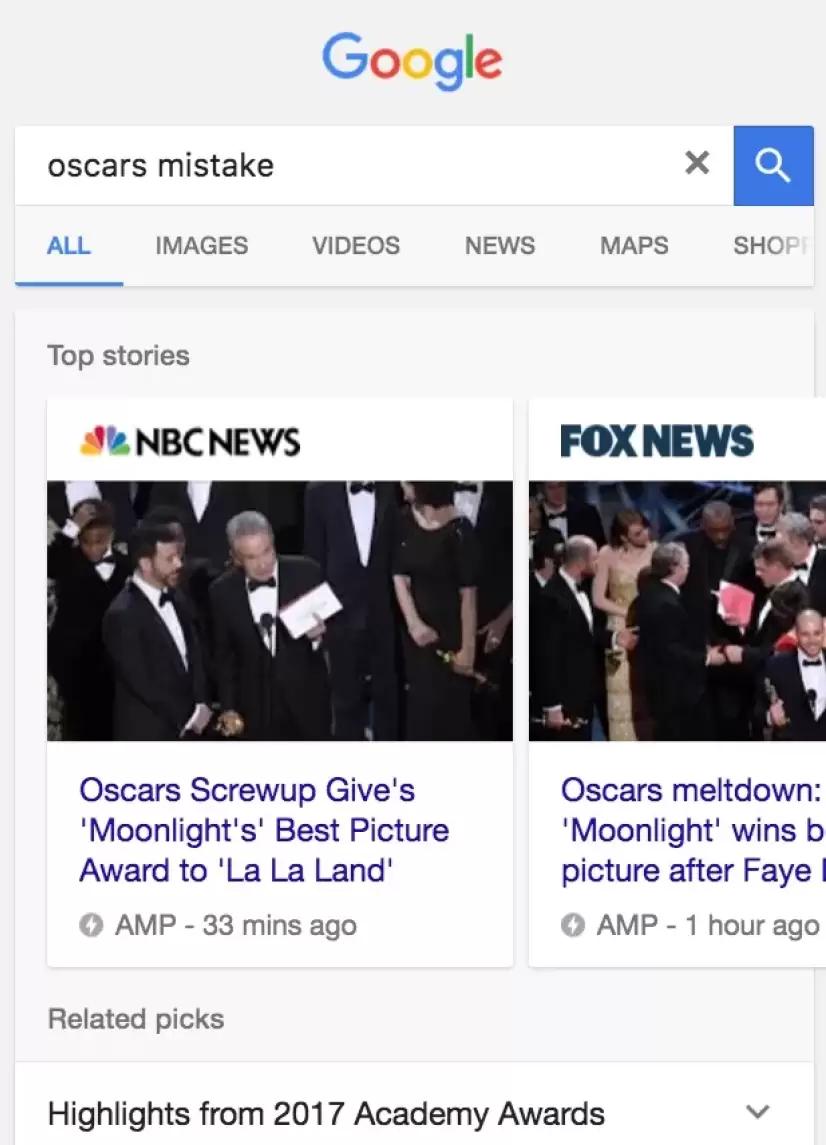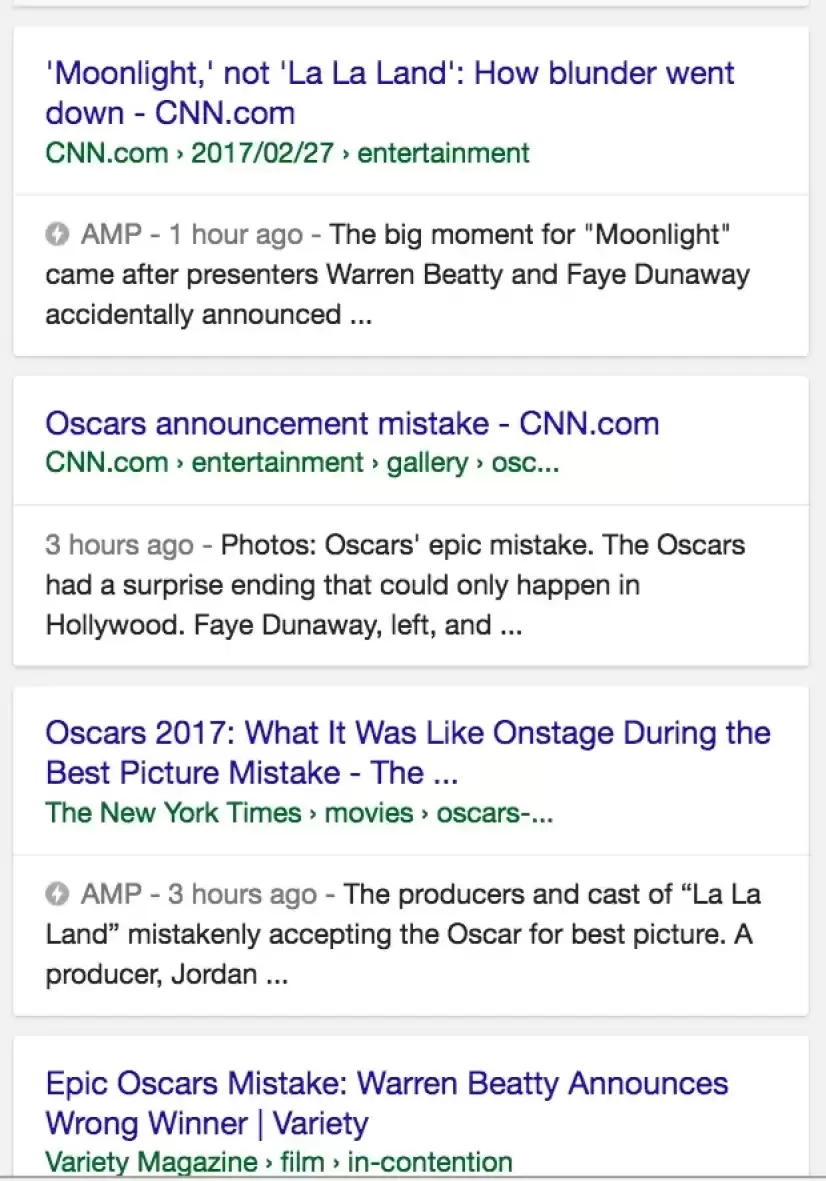 Your content is not eligible for the AMP carousel if you don't have AMP versions of your content. The only exception I've noticed is for recipe search results. These searches almost always produce a carousel of rich cards, but the carousel links exclusively to non-AMP content, even when an AMP version exists.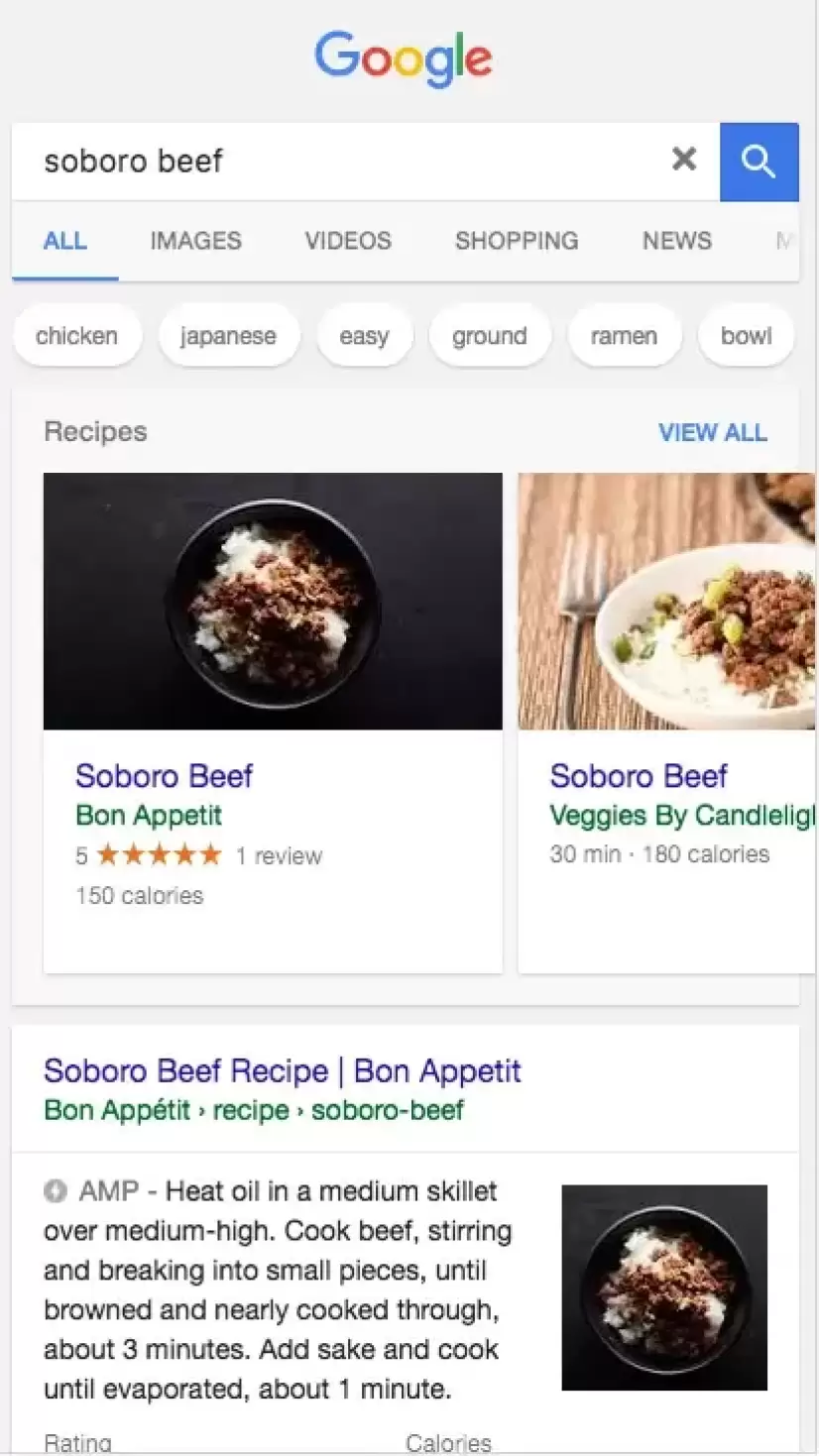 What Exactly are Accelerated Mobile Pages?
The AMP project is an open-source initiative created by Google. They provide AMP HTML, JavaScript, and CSS libraries for developers to create rapidly loading versions of their site's content. AMP is great for mobile user experience. When we say these pages load fast, we mean fast:
AMP content must adhere to certain guidelines laid out by Google. Luckily there is a ton of documentation available, as well as tools for developers to check their implementation before making their AMP content live.
After your pages are created and Google has discovered them through proper tagging, they will be served in search where they will load almost instantly for users thanks to the simplified code and Google's cache.
You will be able to track AMP performance in Google Analytics if you've implemented the AMP analytics script on your pages, but you will also start seeing data for your AMP content in Google Search Console without the need of any additional tracking code.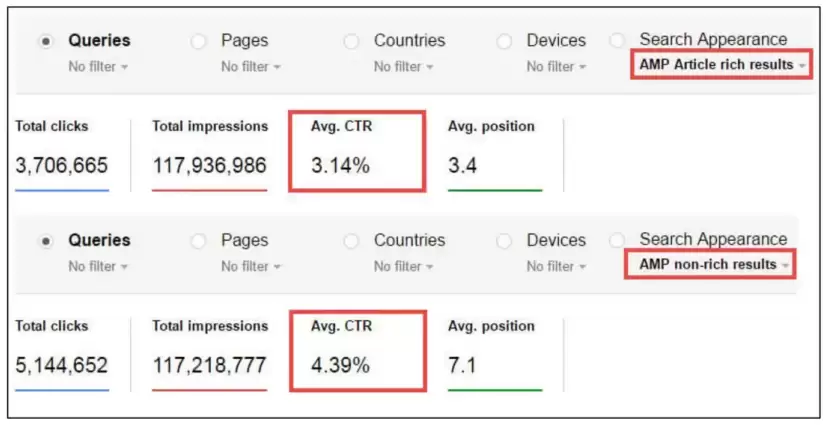 But... is AMP a ranking factor?
Indirectly, yeah. If your target SERP has an AMP carousel, your content won't appear if you don't have AMP content. If being in 'position 0' is your goal, you need to have AMPs on your site.
Other Cool Things to Do with AMPs