Cold calling...cold emails...ice cold rejection. We've all been there! If you've ever worked in a role that involved prospecting for new business, I'm sure you've spent several hours in rabbit holes down industry lists, Fortune1000 lists, reaching out to name after name with zero context and a painfully generic message.
What if you could know which companies were on your website even if they didn't convert on a form?
Enter LeadForensics.
LeadForensics is a tool that captures the IP address of companies that visit your site. So yes, to all of you reading this from your work desktop—I know who you are.
Well, kind of.
While it captures the IP address of companies, it cannot tell you the exact individual that visited your site. However, using some other online resources and with a little luck, you can peg down a person who makes sense at that company for your services and target your outreach accordingly.
Step One: Who Should I Reach Out To?
In LeadForensics, I spend the majority of my time looking at the Visitor List. LeadForensics just added a feature called HotScores which is a lead scoring tool that you define by industry, company size, revenue, and geography. Using a formula, it takes these factors along with the company's activity on your site to score your list.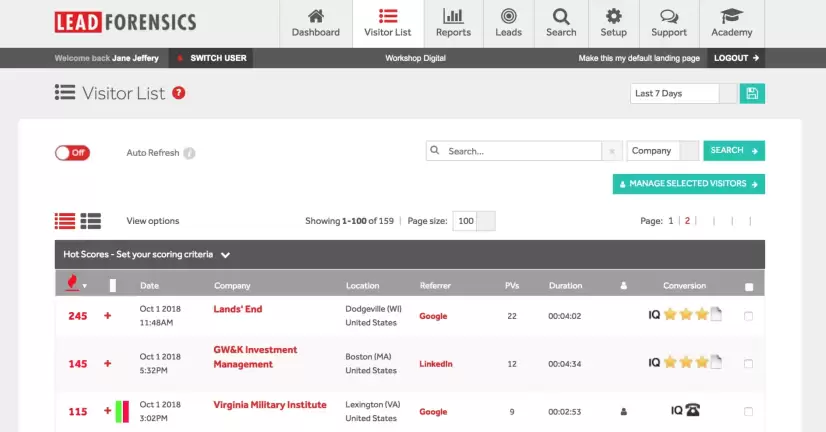 From here you can pick a prospect and dive deeper into their site activity. You can see exactly which pages the visitor saw, how long they were on each page, and the overall flow of their user journey.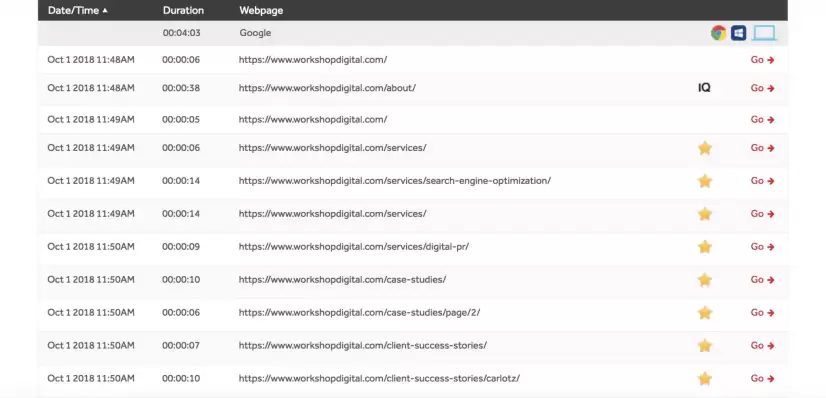 You can also find contacts associated with the prospective company broken down by seniority and title classification.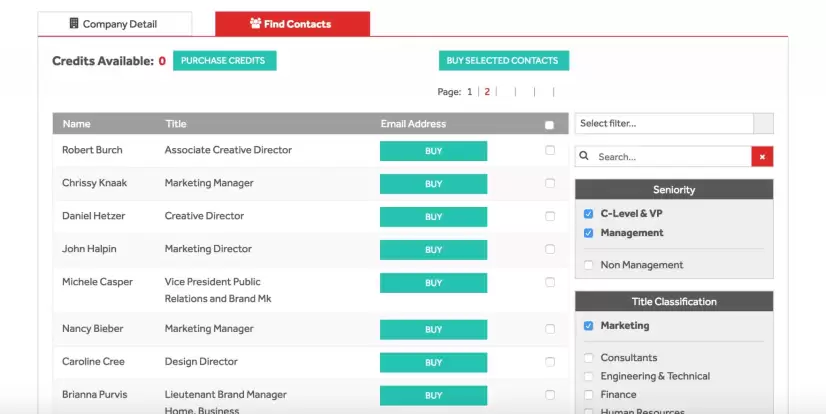 LeadForensics provides a company phone number and prompts you to buy a company email address; however, there are other tools to supplement this research for more cost efficient outreach.

Step Two: How Should I Reach Out?
Upon discovering a potential contact in the LeadForensics tool, I cross check this contact in LinkedIn. Once I've landed on the person I want to email, I go to the prospects website and use hunter.io, a chrome plugin tool that provides the formula of that company's email address. Hunter.io gives a limited number of emails free per month and also offers an affordable paid version of the tool.
Now that I have all of my pieces in place, it's time to craft the email.
At Workshop Digital, one of our core values is transparency, and I bring this into my cold outreach with LeadForensics. When emailing a—for lack of a better word—stranger on the internet, I explain the tool on our site that lead me to the company, mention why I'm reaching out specifically to them, and ask if they're:
Interested in pursuing this type of conversation or,
If they'd be willing to point me to the appropriate person that might be more interested.
Approaching outreach with this kind of transparency builds trust with the prospect from the first touchpoint. It also opens a conversation about LeadForensics and whether the prospect might benefit from the tool as well. Side note—LeadForensics pays companies referral bonuses!
There's no way around it; cold outreach to strangers on the internet can be hard and a little bit uncomfortable. Arming yourself with the proper tools to strategically reach out to companies that have already spent time on your website helps make prospecting emails more consultative and less annoying for the receiver. LeadForensics is by no means a silver bullet solution to your sales woes; however, when used strategically, it can help guide your prospecting strategy and work as a great ice breaker.
Interested in using LeadForensics with your business? Leave a comment below or fill out our contact page for more info!