So you know why SEO is important for a small business, but how do you monitor and optimize those technical and on-page SEO elements that will ensure you're spending your time wisely? Making the right adjustments based on SEO data can increase your website's visibility and bring in traffic that turns into business. But as a small business owner and marketer, you need some tools to help you quickly get to the information you need to make the right decisions. Here are some of the best SEO tools for small businesses, along with some helpful info on how they'll benefit you and what you should expect from them.
SEO Tools To Help Your Small Business Grow
If you want to use SEO to bring more traffic to your small business website, you'll need to start with these tools, and the information and features they provide to help you get the most out of your marketing dollars. These are some of our go-to SEO tools, along with what we've learned while using them to help small business marketers improve their content for better SEO.
We've noted which programs you should pair together to help build a complete martech stack, which is how we create the most efficient SEO programs for our clients. You'll also see any associated costs with each tool, though we have not accounted for your time to learn how to operate and maintain them, if you aren't already familiar with each.
Google Analytics 4
What it does: Google Analytics 4 (GA4) provides detailed insights into your website's traffic, user behavior, and conversion data. It helps you understand where your visitors are coming from, what they are doing on your site, and which pages are performing well.
Average cost: Free for the basic version, which is usually sufficient for small businesses. Google Analytics 360, the premium version, starts at about $150,000 per year, but it's generally for enterprise-level companies.
What you need to know: To get the best results, set up goals and conversion tracking. Make sure you understand the basics of the platform, as the recent update to GA4 has created a fairly steep learning curve to ensure you have accurate data and to unlock its full potential.
Works best with: Use GA4 in conjunction with Google Search Console and any SEO tool like Semrush or Ahrefs for a complete overview of your SEO performance.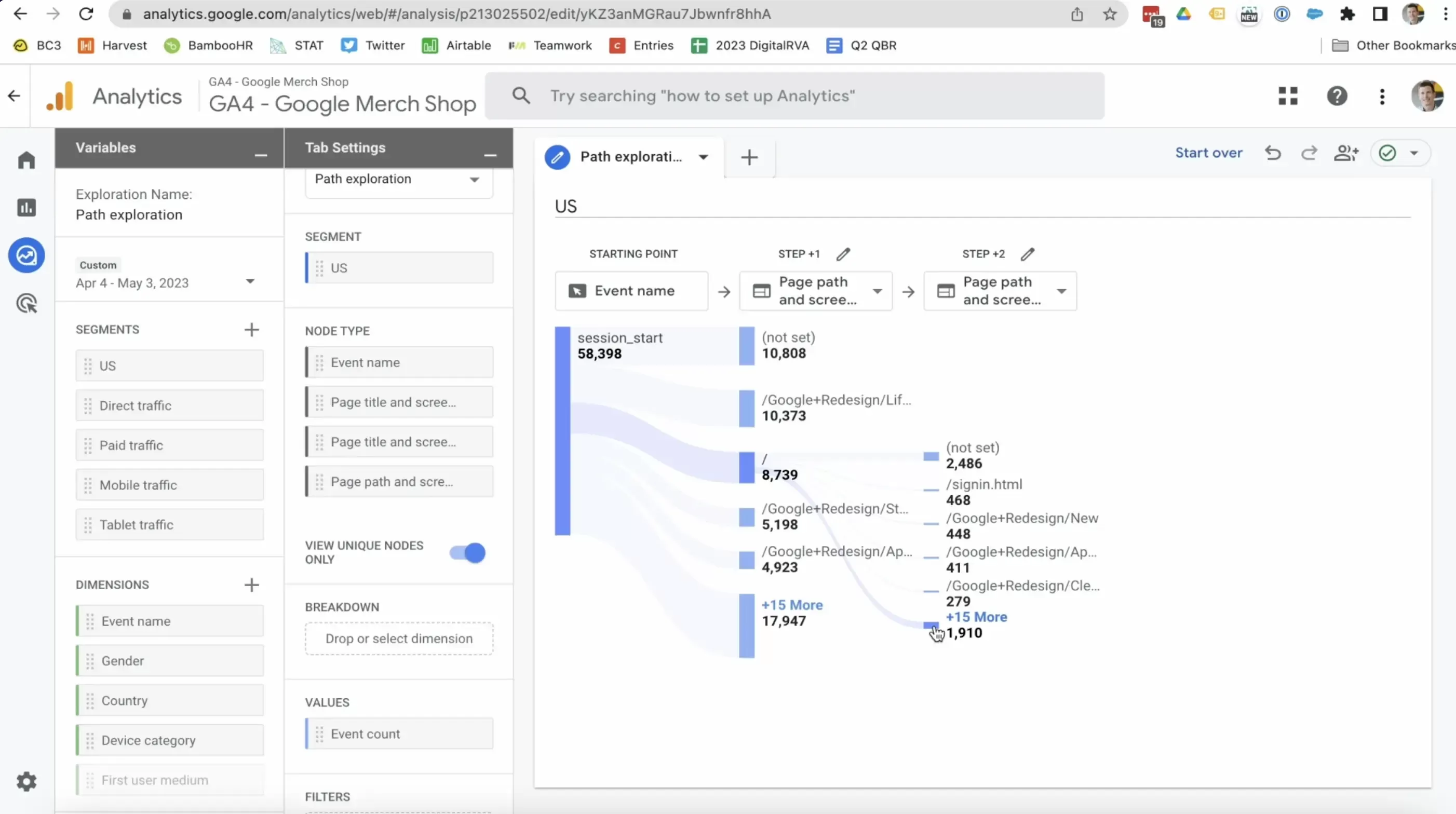 Google Business Profile
What it does: Google Business Profile allows businesses to manage their online presence across Google, including Search and Maps. By verifying and editing your business information, you can help customers find your business and tell them your story. You can manage your business information, post updates, respond to reviews, and gain insights into how people are searching for your business.
Average cost: Free.
What you need to know: To get the best results, make sure all your information is accurate and up-to-date. Regularly post updates and photos to keep your profile active. Encourage customers to leave reviews and respond to them promptly and professionally. Use the insights provided by the platform to understand how customers search for your business and where they come from.
Works best with: Google Business Profile should be used in conjunction with Google Analytics and Google Search Console for a comprehensive online presence. It's particularly effective when combined with local SEO strategies. If you're using Semrush or Ahrefs, make sure your local listings and citations are consistent with your Google Business Profile.
Google Search Console
What it does: This tool helps you monitor, maintain, and troubleshoot your site's presence in Google Search results. You can understand how Google views your site and optimize its performance in search results.
Average cost: Free.
What you need to know: Regularly check for crawl errors, submit sitemaps, and pay attention to any manual actions or security issues that might affect your site's ranking.
Works best with: Use with GA4 and Google Tag Manager for a comprehensive view of your traffic and SEO performance.
Semrush
What it does: Semrush is an all-in-one tool that provides comprehensive SEO audits, keyword research, competitor analysis, and more.
Average cost: Plans start at $119.95 per month.
What you need to know: To get the best results, regularly use its site audit feature to identify and fix SEO issues. Also, leverage its keyword research tools to find valuable keywords and track your rankings.
Works best with: Semrush works well when combined with Google Analytics and Google Search Console for a deep dive into SEO data and implementation.
Ahrefs
What it does: Ahrefs is known for its backlink analysis capabilities. It also offers site audits, keyword research, and content analysis tools.
Average cost: Plans start at $99 per month.
What you need to know: Focus on using its backlink analysis to understand your link profile and identify link-building opportunities. Regularly use its site audit feature for SEO health checks.
Works best with: Ahrefs and Semrush offer similar functionalities. Choose one based on preference and budget, and pair it with Google's free tools for best results. Here's one of our analyst's opinions on what makes Ahrefs a great choice for small business SEO.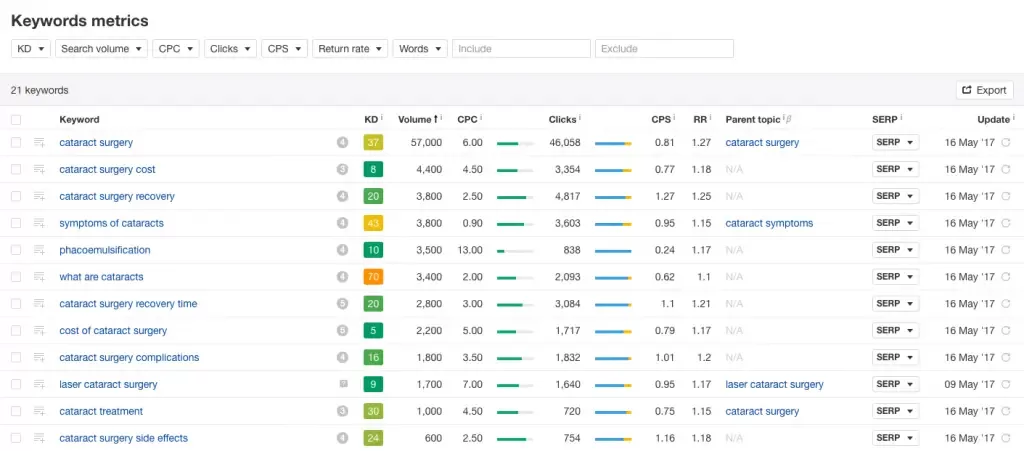 Here's What These SEO Tools Can Do For Your Small Business
Visibility in Search Results: Tools like Semrush and Ahrefs help you understand and improve your ranking in search results.
Local Visibility: Google Business Profile is essential for local businesses to be found in Google's local search results and on Google Maps, and having the right combination of keywords and terms gleaned through Ahrefs or Semrush will help you outrank local competition.
Understanding User Behavior: Google Analytics gives you insights into how users interact with your website, helping you make informed decisions.
Customer Interaction: Google Business Profile provides a platform for your small business to interact with your customers through reviews and Q&A.
Website Health and SEO Issues: Regular site audits from Semrush or Ahrefs can identify and help you rectify issues that might hinder your SEO performance.
Competitive Analysis: Tools like Semrush and Ahrefs allow you to peek into your competitors' strategies, helping you stay competitive.
Business Information Management: Manage how your business information appears across Google from one central location with Google Business Profile.
For a small business, it's usually not necessary to use all these tools simultaneously, especially if you're just getting started or trying to bring your company up to modern best practices. A recommended combination would be Google Analytics and Google Search Console (for their free, invaluable insights) paired with one of the paid tools like Semrush or Ahrefs based on your specific needs and budget.
What About AI and My Small Business?
There have been monumental advancements in AI's ability to assist and automate many elements of your small business marketing. There are seemingly dozens of new AI solutions for SEO popping up every day, so choosing the right one can seem overwhelming.
The good news is that you really don't need to worry about adding AI to your marketing plan - it's already built into these tools. Most technology companies, including Google, are using AI to help automate and better inform elements of their product and service offerings to make it easier for small business owners like you to take advantage of their respective benefits. And agencies like ours are finding new ways to utilize AI to get to more actionable information and create efficiencies for small businesses like yours.
Build a Marketing Program That Helps Your Small Business Grow
Implementing SEO tools can take some time to learn, but the insights they provide are invaluable for growing your website's traffic organically. You can also amplify your success by applying those insights to your paid media plan to get better results without overspending your ad budget.
You can start using any or all of these tools today, with many offering inexpensive or free trial versions. It's important to remember that you'll still need to dedicate a significant amount of your time to making this a profitable exercise. You'll need to create the right strategy, assemble and integrate your SEO tools into your workflow, and collect data, analyze your options, and apply any changes to optimize and get the best results. This is what makes having an agency handle your SEO program so much more appealing (and cost effective).
Consult an SEO agency for advice on your small business marketing
We can help you better understand your options, how to get the results you're looking for, and we'll throw in a few added features that make partnering with a specialty agency even more enjoyable. We're a small business, too, so we understand how valuable your time is. Get in touch with us for a free consultation to help you attract new clients and customers to your website using the right SEO tools.