Updated:

July 19, 2017

Published:

February 26, 2014
Recently we had the pleasure of hanging out with two of the most promising Entrepreneurial minds in the Richmond community: ACe Callwood and Justin Kauszler. For those of you that aren't aware, they are the masterminds behind the website Coffitivity. Coffitivity seamlessly streams the ambience of a coffee shop through your computer to boost your productivity and save you that $4.00 over-priced mocha-frapa-something. Seems simple right? Well, it is; and that's the whole point. As ACe himself puts it, "It's stupidly simple". And in that lies the brilliance.
So with their idea understandably being one of those "why didn't I think of that?" moments, how did ACe and Justin do just that? One word: Ideation. Most likely, that means absolutely nothing to you. To be honest, it had the same effect on us when we first heard it. However, when it was expanded, it all started to make perfect sense.
Ideation in its general form is simply the condensed version of "idea generation". This, in it's entirety, is what most would say drives the world of innovation. Think of an idea and create a solution. But this is where ACe and Justin flip the idea on it's head with the belief that the world is mistaken. They believe that Ideation is not merely the generation of ideas, but rather "the process of creating possibility".  "It isn't simply thinking of a problem and building one solution.  Ideation lies in the realm of recognizing a problem and building as many solutions as possible. "Sure, most will fail and some will be difficult", said ACe, "but you will get a few that do make sense, and that's where the best solutions come from".
For ACe and Justin, Ideation was just that. After their first "failed" start-up, they looked at the world in a different light. The world was no longer about seeing a problem and building a solution. It was about looking at the already existing solutions, challenging them, and creating better solutions. In their case, white noise was already assumed and accepted as one of the greatest ways to boost productivity. In fact, there were countless white noise streaming services that existed. "White noise was already out there, and coffee shop wasn't. So we made it.", said ACe. This belief and challenge of assumption, has led Coffitivity to surpass 5 million visits, countless spreads by publication giants such as Inc, Lifehacker, and The New York Times, and the well deserved title of one of Time's Top Websites of 2013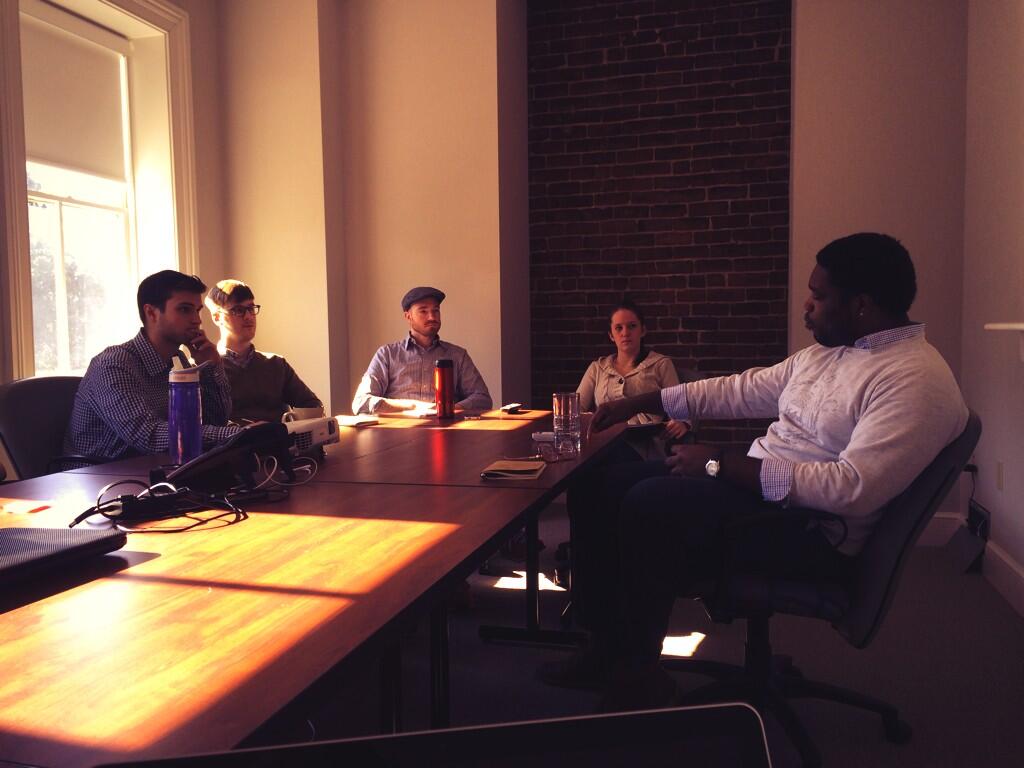 The take away from our chat with ACe and Justin was one that everyone should have the pleasure of understanding. Stop accepting the assumptions. Don't get comfortable with the "best practices". Instead, challenge them. Test the alternatives. Times change, so question those "best practices" and dare to create something better. In the wise words of ACe: "Instead of thinking about what's new, think about what's next. You can't figure out the next step or best practice without breaking and testing the current. Stay comfortably uncomfortable."