Richmond, Va. (November 2, 2018) – Workshop Digital, a full-service digital marketing company in Richmond, Virginia, was selected as an honorable mention in Outside Magazine's Best Places to Work 2018 list.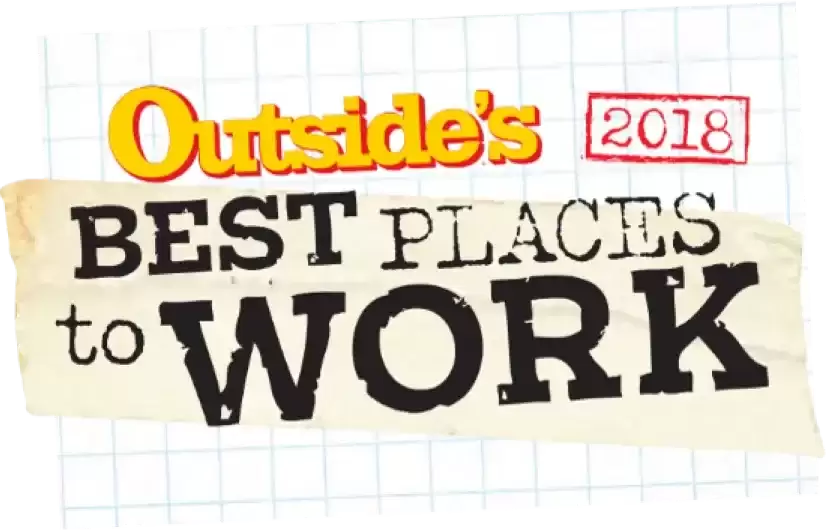 Shifting away from its top 100 companies list this year, Outside pared the results down and revealed the top 50 best places to work in the U.S. followed by the top 50 honorable mentions of 2018.
The winning and honorable mention companies are those that value productivity in combination with an active, eco-conscious lifestyle, for a fulfilling experience inside and outside the office.
"We are honored to again be nationally recognized by an established and culture-forward organization like Outside," said Brian Forrester, co-founder of Workshop Digital. "We work in a constantly-changing industry, and as we grow to keep up with it, focusing and nurturing our company culture and employee satisfaction will always be at our core."
One of Workshop Digital's core values is to be "empowered to be awesome in work and life." The company has an internal, volunteer-based wellness committee that provides opportunities for employees to participate in each month. Furthermore, between lunch break mountain bike rides, walking meetings along the James River trails, and half of the company commuting by foot or bike to work, the team actively pursues outdoor and wellness initiatives to achieve work-life balance.
[wds id="8"]
"Companies from across the country entered a rigorous two-part survey process to make the winning list," said Abigail Wise, online managing editor of Outside. "Employees took part in a survey to measure personal experience, while The Best Companies Group evaluated each company's workplace policies, practices, philosophy, systems and demographics."
This is Outside's eleventh year providing the Best Places to Work, and Workshop Digital's second year to submit to the survey and be selected.
A total of four Virginia companies appeared in the 2018 Outside Best Places to Work list, compared to five last year.
The complete list of Outside's Best Places to Work 2018 is available at Outside Online. For a list of past winners and for more information on the selection process, visit Bestplacestoworkoutside.com.
About Workshop Digital
Workshop Digital is a full-service digital marketing company based in Richmond, Virginia. Workshop Digital's team of SEO & Paid Digital Marketing experts take a hand-crafted, custom approach to digital marketing strategy creation and implementation. Workshop Digital is built on expert craftsmanship and measurable results. Visit our digital marketing services page to learn more.
About Outside Magazine
OUTSIDE is America's leading active lifestyle brand. Since 1977, OUTSIDE has covered travel, sports, adventure, health, and fitness, as well as the personalities, the environment, and the style and culture of the world Outside. The OUTSIDE family includes Outside Magazine, the only magazine to win three consecutive National Magazine Awards for General Excellence, The Outside Buyer's Guides, Outside Online, the Outside Podcast, Outside Television, Outside Events, Outside+ for the iPad, Outside tablet edition, Outside Books, and Outside GO, a revolutionary, 21st-century adventure-travel company.
About The Best Companies Group
Best Companies Group works with national and local partners around the country and internationally to establish and manage "Best Places to Work," "Best Companies," and "Best Employers" programs on a national, statewide, regional and industry basis. Through its thorough workplace assessment, utilizing employer questionnaires and employee-satisfaction surveys, BCG identifies and recognizes companies who have been successful in creating and maintaining workplace excellence.