Richmond, Va. (November 7, 2017) – Workshop Digital has been selected as one of Outside Magazine's Best Places to Work 2017. Not only are Outside Magazine winning companies great workplaces for employees, but they also respect the environment and encourage a balance between work and enjoying life in the outdoors. In Workshop Digital's first year to participate, the company ranked number 57 out of 100 companies and ranked highest among the five Virginia companies included (list below).
"We focus a lot of time and energy on company culture at Workshop Digital," said Brian Forrester, co-founder of Workshop Digital. "Most companies talk about it, but we really work hard on improving our culture by hiring talented people and encouraging their feedback on how we can make Workshop a better, more engaging place to work. We are honored to be selected as an Outside Best Places to Work, and we will continue to find more ways to support our team and improve our core values."

"Companies from across the country entered a rigorous two-part survey process to make the winning list," said Jonah Ogles, articles editor at Outside Magazine. "The Best Companies Group evaluates each nominated company's workplace policies, practices, philosophy, systems and demographics. There's also an employee survey to measure personal experience."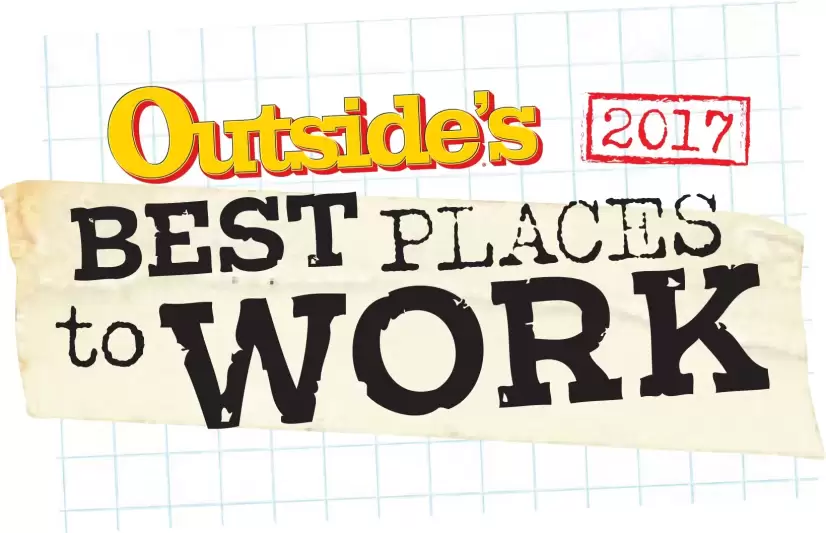 The winning companies are those that value productivity in combination with an active, eco-conscious lifestyle, for a fulfilling experience inside and outside the office. This is Outside's tenth year providing the Best Places to Work and Workshop Digital's first year to submit to the survey and be selected to the final list.
Workshop Digital's core values state: We are ethical; We are accountable; We are transparent; We are eager to learn and willing to be wrong; We are empowered to be awesome in work and life; We go the extra mile for our clients.
Outside Magazine Best Places to Work 2017 Virginia Winners
57. Workshop Digital; Richmond, VA; Advertising/Public Relations/Marketing
66. Buzz Franchise Brands; Virginia Beach, VA; Services/ Other
69. Wilderness Adventure at Eagle Landing; New Castle, VA; Outdoor Education
74. The Frontier Project; Richmond, VA; Consulting
88. BCF Agency; Virginia Beach, VA; Advertising/Public Relations/Marketing
The complete list of OUTSIDE's Best Places to Work 2017 is available at Outside Online. For a list of past winners and for more information on the selection process, visit Bestplacestoworkoutside.com.
About Workshop Digital
Workshop Digital is a full-service digital marketing company based in Richmond, Virginia. Workshop Digital's team of SEO & Paid Digital Marketing experts take a hand-crafted, custom approach to digital marketing strategy creation and implementation. Workshop Digital is built on expert craftsmanship and measurable results. Visit our digital marketing services page to learn more.
About Outside Magazine
OUTSIDE is America's leading active lifestyle brand. Since 1977, OUTSIDE has covered travel, sports, adventure, health, and fitness, as well as the personalities, the environment, and the style and culture of the world Outside. The OUTSIDE family includes Outside Magazine, the only magazine to win three consecutive National Magazine Awards for General Excellence, The Outside Buyer's Guides, Outside Online, the Outside Podcast, Outside Television, Outside Events, Outside+ for the iPad, Outside tablet edition, Outside Books, and Outside GO, a revolutionary, 21st-century adventure-travel company.
About The Best Companies Group
Best Companies Group works with national and local partners around the country and internationally to establish and manage "Best Places to Work," "Best Companies," and "Best Employers" programs on a national, statewide, regional and industry basis. Through its thorough workplace assessment, utilizing employer questionnaires and employee-satisfaction surveys, BCG identifies and recognizes companies who have been successful in creating and maintaining workplace excellence.