What Your Website Means for Your Dental Practice
What's the most important digital tool at your disposal? Your dental website. It serves as the foundation for an effective digital marketing strategy. And making sure your site up to snuff is important in creating meaningful connections with new prospects and current patients. This guide reviews how to make the most of your dental website.

Your Dental Website Checkup
The Ultimate Guide to Website Best Practices
1. Introduction
There's an emerging trend impacting the dental industry that we call the new patient dilemma. It encapsulates many moving parts and is a culmination of several trends we've seen across other industries. The root of the issue? A growing dependence on the internet. Consumers now have more control of—and higher expectations from—their online interactions.
Consider the following scenario.
You need a new dentist. Maybe you've moved to a new city. Or, you've switched jobs and have a new insurance provider. Regardless of the situation, you need a new, trustworthy practice. When possible, you turn to friends or family for recommendations. Maybe you'll receive a tip from your coworker. However, no matter how much you hear this advice, you'll probably do your own homework…right?
As you search for a new provider, you most likely have a list of priorities you need to address. Perhaps you're looking for a pediatric dentist that's conveniently located to your home. Maybe you need a periodontist or endodontist and are willing to travel to reach the right speciality practice. Or, your decision is exclusively based on your insurance provider (more on this later).
The New Patient Dilemma & Your Dental Practice
As this illustrates, patients can now search for a provider that best fits their unique needs. While dental providers in the past were often selected via word of mouth, the modern consumer is now emboldened with the element of choice. And if 77 percent of the population is any indication, most people use search engines to locate a new healthcare provider.
The Dental Marketer's New Reality
To review, the modern consumer has become increasingly dependent on the internet. This has created a heightened expectation for an intuitive, helpful online experience. And that's why your website is integral to your success.


2. How Are Patients Searching for Dentists Online?
While a majority of prospects are using the internet to find new practices, not all searches are the same. So, where and how are they looking? Here's a quick list. (For more information, we advise you to check out this blog.)
Mobile Search
Prospects demand simplicity, speed, and convenience the first time they interact with your dental practice. They want control of their searches. They want to be able to access your brand any time and from any device. Many times, this experience occurs on a smartphone, as nearly a quarter of total time spent with media is spent on these devices.
Therefore, it's imperative that your website is optimized around mobile. Responsive design offers engaging, beautiful experiences. They ensure that your audience is getting the right information about your practice—no matter their device. For more details about responsive design, refer to this blog.
Voice Search
It's essential to optimize around voice search. As we've written about before, voice search has major implications in the healthcare industry. In an industry informed by convenience, the technology empowers people to find local dental practices easier and on their preferred device. In fact, 58 percent of consumers used it to locate a local business in 2018.
Humanizing search can also improve your patient experience. In fact, Google found that 41 percent of people feel like they're talking directly to a person when performing a voice search.

Long-Tail, Conversational Searches
As Search Engine Land claims, there's an overlap between mobile and voice search. Not only is mobile becoming the dominant vehicle for media consumption, it's becoming the tool that facilitates voice searches. In fact, 20 percent of all searches on mobile are voice-based.
Search Engine Land also says that the growing popularity of conversational search is one of the reasons that voice search is so popular in the first place. In fact, Google reports that 70 percent of its Google Assistant queries leverage what's called "natural language." This means that people are talking to their devices like they would another person.
Understanding user intent and navigating its nuances is paramount to reaching the right audiences. Much like people, search engines are looking for well-written content that serves a specific purpose. Therefore, content should not only adhere to traditional SEO best practices—it must also cater to the artificial intelligence that's powering voice search results. The best way to do this by writing content that answers questions in an organic, conversational tone.
By integrating dental SEO tactics into your healthcare content strategy, you increase the chances that you're discovered by consumers searching for your business. For more information on creating content that's both discoverable and readable, we suggest you read our original article.

3. How to Target Local Patients with Dental SEO
There's been a 1.5x growth in searches for dentistry keywords in Virginia—Workshop Digital's home state—between 2011 and 2019, according to Google Trends. But we've also found that patients still prioritize local practices, as there's been a 5x growth in searches for "dentist near me" since 2016.
Aside from your website, where else do prospects first encounter your practice? Your Google Business Profile (GBP) listing. Accurate GBP listings provides a better experience for new patients. But they also help you stay competitive local search engine results.
Patients expect convenience—from your website and local listings.
Remember the Yellow Pages? Consider your GBP listing a digital directory of sorts. When users search for your practice, these listings appear on the right-hand side of their screens and take up a significant chunk of real estate. But they're also an important local search ranking factor. In fact, Moz considers GBP signals the number one signal for local SEO.
How to Optimize Google Business Profile Listings
Luckily, GBP listings are free and easy to maintain. Adding or claiming your listing is the quick first step in the process (we'll leave that to Google to explain). Once that's done, it's important to optimize your listing. First, add your name, address, and phone number (NAP). This helps ensure that listings are accurate and direct prospects to the right location. High-quality photos and professional headshots can also help bolster your GBP profiles by humanizing your brand.
If you have multiple doctors or locations, it's important to create a listing for each. Like above, it's essential to include appropriate NAP information. It's also important to include specialties—such as Orthodontist or Periodontist—as categories, not as part of your title. A dentist should never create additional listings for each of their specialties. Ultimately, if a dental practice has two doctors and three locations, they should have a total of five listings.
Making the most of GBP listings does require some maintenance. For example, businesses are able to share useful content directly through these listings via Google Business Profile Posts. As we've found at Workshop Digital, this content can help boost local organic performance, even in competitive industries like healthcare. For additional information, we suggest you read our post on optimizing content for your Google Business Profile.

4. Creating Dentist Marketing Content That Resonates With Patients
How often do you update your blog? It may be one of your most underutilized tools. Just consider its benefits. It builds credibility in your industry and increases your online authority. This, in turn, improves your organic search rankings—which makes it easier to find your practice online. But it also builds relationships. Providing useful information can help turn prospects into patients.
As we found in our original research, 42 percent of top-ranking dental practice websites have a blog. But as you know, blogging takes time. Because the internet is saturated with content, maintaining a useful blog takes more than setting and forgetting things.
If you plan on achieving success with your blog, it's essential to dedicate enough time and resources to your efforts. This means writing the right content. Don't know where to start? Let's review how to write a healthcare blog.
How to write a medical blog post.
Organize your dental blogging efforts.
Maintaining an editorial calendar helps organize your dental blogging efforts by campaigns and topics. There's a myriad of project management tools out there, but a simple Excel file or Google Sheet will usually suffice. Organizing content by topic, industry, and campaign helps ensure that your team is covering all its bases. This not only gives you a birds-eye view of your efforts, it reduces the chance of duplicate content.
Optimize your content.
As we've reiterated, writing a healthcare blog requires you to reach the right people. According to Search Engine Journal, content should focus on your readers. Here are a few things they suggest you consider:
Keywords: Instead of outdated keyword stuffing practices, it's important to match keyword research around user intent.
Readability: Because skim reading is the new norm, your content should be easy to digest. Emphasize readability over everything else.
Depth: Rather than worry about word count, you should focus on value. Speaking comprehensively about a topic means answering questions.
Page speed: Speed impacts rankings (as we'll touch on below).
Expertise: Expertise is synonymous with industry knowledge; your content should highlight your authority.
Focus on patients.
Patient experiences can inform your blogging efforts. Try answering common patient questions. For example, advice-based blogs are a great way to engage your audience. Rather than simply discuss the symptoms behind a root canal, an endodontist can compile a list of client FAQs to help explain the procedure.
As we've reviewed before, mapping content around the buyer's journey aligns your blogging efforts around the needs of prospects. Blogging generally sits at the top of the marketing funnel in the awareness stage. Because prospects are generally looking for help or more information at this point, they may not be quite ready to schedule an appointment. From researching new providers to learning more about specific treatments, users probably have a specific goal.
Your content should cater around these challenges. What are your users searching for? What problems may they be trying to resolve? Creating content that answers specific questions helps your content get discovered by readers—and helps increase the rankings of your blog.
Your Dental Website Checkup
The Ultimate Guide to Website Best Practices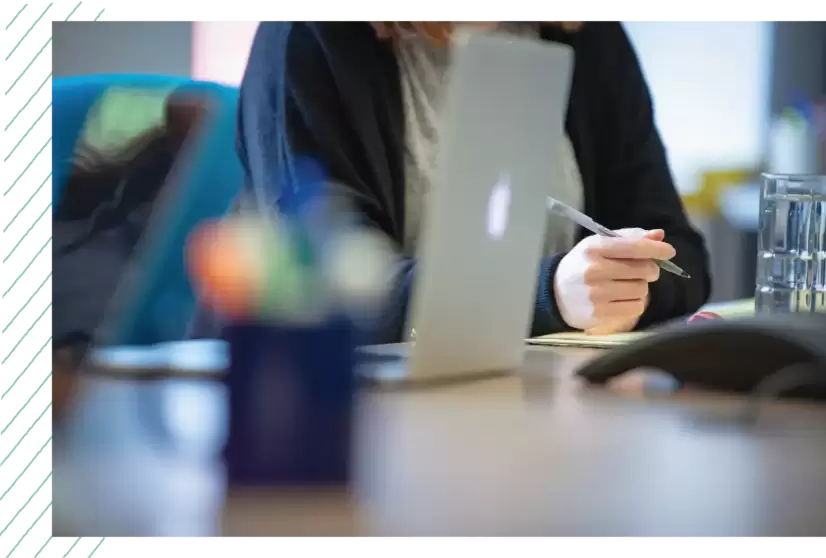 5. Discussing Dental Insurance & Other Patient Questions
Part of creating effective content means knowing what your patients want. And no matter how you spin it, pricing is almost always going to be a factor that influences healthcare decisions.
What Rising Dental Costs Mean for Your Patients
While dental costs have increased over the past five years, reimbursements—the monetary amount funded by employers—haven't caught up in most states. Plus, benefit levels have not matched the increase in coverage rates, according to ADA.
This has created a disconnect. While insurance coverage is expanding, costs still remain a huge barrier for many adults. Between 2013 and 2016, nearly one in five working-age adults did not receive needed dental care according to the ADA. According to more than 47 million surveyed individuals, the top three reasons for not receiving dental care were the following:
"Could not afford the cost."
"Insurance did not cover procedures."
"Did not want to spend the money."
It's true that the dental industry has the highest cost barrier compared to other healthcare services. However, according to the ADA, an increase in costs is just one of the reasons that there's been a rise in value-based dental care. And dentists can actually benefit from this emerging trend.
How Dentists Can Embrace a Value-Based Agenda
As organizations like the ADA claim, the U.S. is moving away from a fee-for-service model of healthcare. While the goal of the old model focused on fighting disease and delivering a high quantity of services, value-based care is a proactive approach that stresses prevention and overall wellness. The idea is that the healthier a patient is, the less treatment they will require.
While it's safe to say that the country hasn't fully embraced a complete patient-centric model of care, there's most definitely a shifting landscape—one's that not dissimilar to the new reality we've highlighted throughout this guide. And to compete, dentists should learn to embrace a value-based agenda.
Eliminate Obstacles & Include Dental Insurance Details
Part of providing value-based care means reducing barriers for your patients. This includes everything from the content you create to the information you include on your website. Because the modern patient will probably shop around, it's important to be as transparent as possible.
A great way to do this is by being transparent about insurance options. For example, Workshop Digital found that 38% of top-ranking dental practice websites include a full list of accepted insurance providers. It may seem intuitive, but many patients want their options spelled out for them. Plus, it's important to provide an easy way to contact your office if they have any questions.
For more information about discussing insurance on your website, refer to this blog.


6. Is Your Dental Website Reaching Its True Potential?
We've discussed how patients are searching for your practice. But once they find your website, it's important to deliver them the experience they want. So, what are they looking for in a dental website? Is your current site holding your practice back?
Consumers are inclined to follow their preferences. And these days, many patients want an in-office experience that feels feel like visiting an Apple store. While often considered a product-first company, Apple is selling more than smartphones and tablets. As this Forbes article claims, they're seamlessly packaging their products and services into a holistic experience and selling it through a reimagined retail model.
This is the modern retail experience.
While dentists provide a much different service than consumer goods, you can learn a thing or two from Apple about modernizing your brand experience. Consumers want a fast, secure, and clean interaction (much like an Apple store experience). Sure, this should be delivered in your office. But because many customers first engage with your brand online, your website should be representative of your brand.
What characteristics are shared by top-ranking dental practice websites? How can you bridge the gap between your digital and in-office patient experiences? While this article goes into greater detail, here's a quick summary.
Mobile Friendliness
It's imperative that your website is optimized around mobile. As we've already discussed, your website should utilize responsive design. According to Google, your mobile site should help visitors accomplish their goals and make it easier to complete simple tasks. Responsive design helps deliver optimal experiences to your patients.
Schema Markup
Schema is code that enables search engines to understand the context of data. Also known as structured data or markup, schema can help improve your chances of gaining search features like rich results or knowledge graph cards. It's recommended that dental practices leverage schema markup when appropriate.
For more information on structured data, check out this post on the topic.
Code Bloat
Code bloat refers to source code that's excessively long and impacts site load time. According to Search Engine Land, it's recommended to reduce CSS, Javascript, and code bloat on existing sites. Overloading a website can only lead to consequences—and working with a dental marketing agency can help simplify your site to improve its performance.
Page Speed
Often confused with site speed, page speed translates to load time (how long it takes to fully display your content) and time to first byte (how long it takes for a browser to receive information for a web server) according to Moz. Basically, faster websites create better user experiences. Speed also helps websites rank better and has been a long-standing confirmed Google ranking factor.
Ultimately, Google Analytics provide important insights into site performance. Need help assessing page load times? Contact us to find opportunities for improving the performance of your dental website.
Where does your dental website stand?
Get access to our free report and checklist.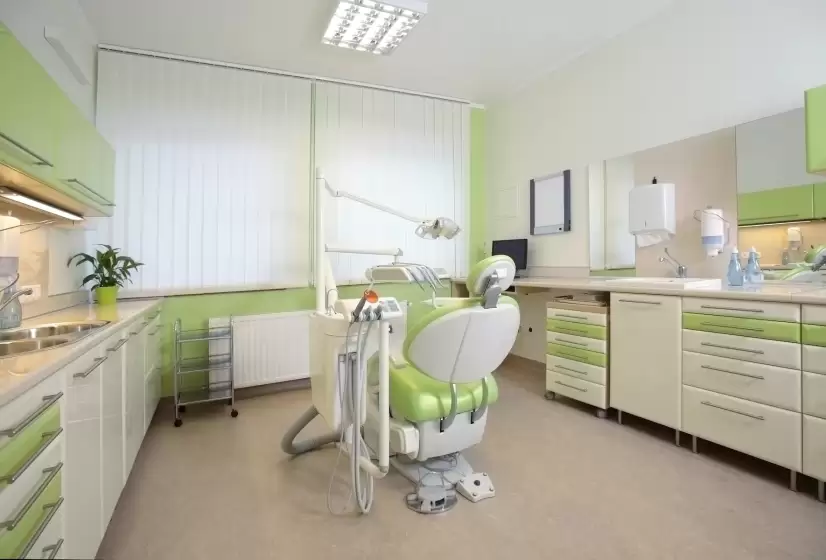 7. Five Quick Ways to Update Your Dental Website
How to Update Dental Websites
From scheduling appointments to updating information, your website serves many purposes for your patients. If you haven't put in the time to modernize your website, you may be falling behind your competition.
Unsure where to start? Here are five things you can check in less than one hour to make sure the dental websites you manage are up to snuff.
1. Add custom photos of your team and office.
In addition to ensuring your phone number, address, and business and services are accurate—across both GMB listings and your website—it's important to add a little personality. Sharing pictures of your office helps bridge the gap between the physical and digital worlds. And showcasing your staff helps prospects put a face to their names, which can help humanize your company.
2. Record patient testimonial videos.
Patient reviews are an essential tool for building trust—but they're also a building block of dental SEO. In fact, Moz considers review signals as a critical local search ranking. Testimonial videos are a great way to spread the word about your practice. How do you get happy patients to record a review? Just ask. In fact, seven out of 10 consumers will leave a review if asked to do so.
3. Update your blog and write relevant content.
Is blogging still relevant? As we discussed above, you better believe it is. But writing relevant content in 2020 (and beyond!) means focusing on prospects and patients. Your blogs must resonate with consumers and be targeted around their needs. From matching keywords to user intent, to focusing on readability, refer to our list of tips for writing a healthcare blog.
4. Remove outdated content.
High-quality content builds repertoire with your users and improves your standings with the search engines. But did you know the same is true for eliminating low-quality, outdated content? Removing old content—in a process we refer to as content pruning—helps ensure that search engines are placing emphasis on the content that matters.
In some cases, you can salvage old content by updating outdated elements or combining related topics. Other times, it's better to just let things go. However, low-performing content is not always low-quality. Therefore, it's important to identify the root of the causes. An audit helps ensure that SEO fundamentals are utilized across your content and that your efforts pay off.
5. Test all links and contact forms.
Testing for functionality ensures that you're delivering a cohesive user experience to all customers. To start, make sure you test the following:
Outgoing links
Internal links
External links
Links connected with an email address
It's also important to test that all the forms on your website—including contact and signup forms—are functional and optimized. Try asking for only the important information. A HubSpot study found that forms that use three or four required fields led to nearly a 50% increase in conversion rates. For example, we suggest name, email address, and phone number. No matter what you choose, however, it's important to test what works.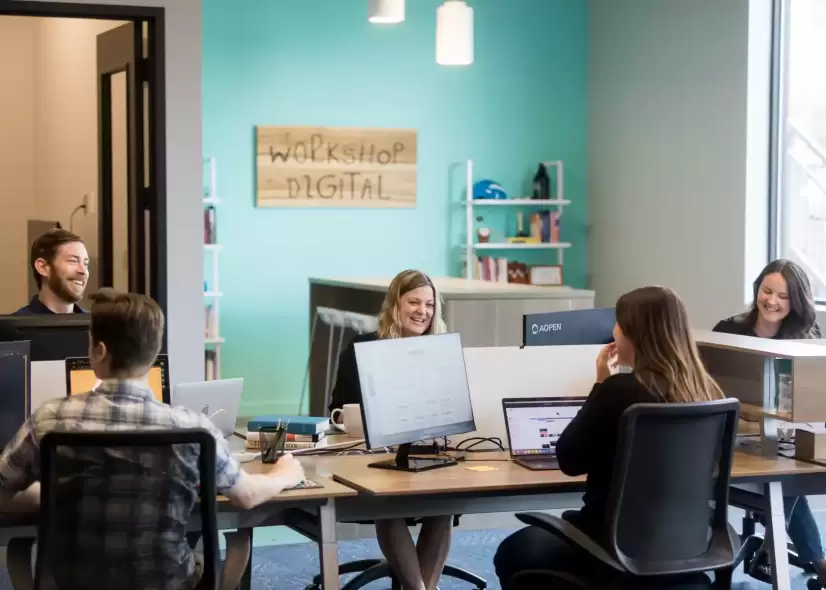 How a Dental Marketing Agency Can Help
It's your responsibility to make sure your website is performing to the best of its ability. Removing any barriers for entry reduces any unnecessary friction and creates the foundation of a healthy patient-practice relationship.
Unsure where to start? Workshop Digital can perform an SEO site audit to see where you're at with your efforts—and help illustrate any opportunities for improvement.
Want more tips to help boost your website rankings?
Download our checklist to see where you stand!