Part 1: Making the Case for Google Posts
In June 2017, Google released a new feature through Google My Business that allows businesses to post business information such as sales or advertisements. This feature functions similarly to a Facebook or Twitter post, but appears in organic search results.
[Just looking for instructions and tips for Google Posts? Skip Ahead]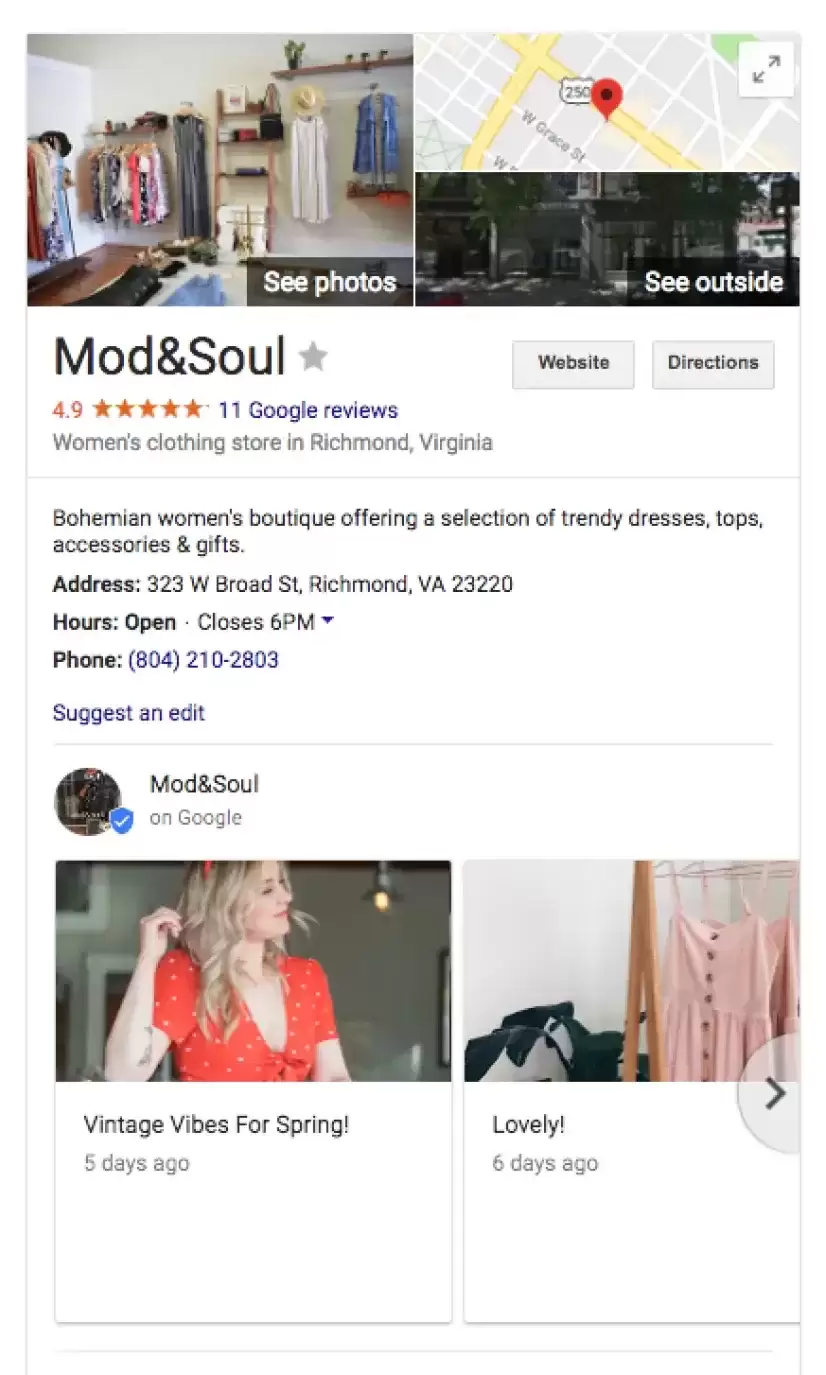 If you've followed Google My Business Posts since their launch, then you've likely seen several case studies showing that businesses who utilize Google Posts rank higher in local 3-pack and regular organic search results. These studies focused on low-competition industries and found that the business rankings improved across a tracked keyword set during a period of posts with Google My Business.
But do Google Posts also improve local pack organic performance in more competitive industries?
Running the Test
To find out, we completed a five-week test with a single-location LASIK business that has several major competitors in their metro area. We posted once a week on Fridays for five weeks and included details on a Christmas promotion, two new blog posts, the practice's surgeon, and the free consultation. We planned to follow rankings on tracked keywords and compare before and after data in Google Search Console to find other trends.
As we ran the test, results looked disappointing: only seven people actually entered the website through the links on the Google Posts. Tracked keywords also did not see significant ranking increases. Despite this, I decided to look for trends in Google Search Console once the test was complete.
Google Search Console Trends
I found something unexpected. During the experiment, the LASIK business ranked for 93 percent more keywords than before, had more than double the impressions, and had 289 percent more clicks to the website.


When limiting traffic to impressions and clicks on URLs with Google My Business UTM parameter tracking, results were also encouraging. There were over twice as many entrances to the homepage and more than four times as many goal completions from users entering through the local pack.


Ranking Trends
There were notable increases in rankings for 33 keywords important to the LASIK business, and only 10 keywords saw any negative ranking changes during this period (two of these are more important to paid campaigns, two were not related to the business or services, and one was caused by a rogue Google My Business listing for the surgeon appearing briefly during our test).
In addition to ranking for more LASIK keywords, the business began ranking for more general optometrist and cataract keywords, which are both services offered but not highlighted in the Google Posts.
There were also improvements in ranking position, impression frequency, and clicks for queries surrounding the surgeon at the practice - despite the rogue Google My Business listing for him without tracking that showed up during the test.
Conclusion: Google My Business posts can significantly improve local pack organic performance, even in highly competitive industries.
Part II: How to Use Google My Business Posts
Now that you understand the impact of Google Posts, let's talk about how to begin. To use Google Posts, you'll need to verify your Google My Business listing. Once you've verified your business with Google, log into your Google My Business account.

Select "Posts" from the left sidebar. Click within the top "card" and a pop-up will appear. You can then write a 100-300 word post and attach a picture (some accounts have the ability to add a video). Other options include making a post event (for something like a sale) or adding a button. Once you are satisfied with the post, select "Preview" to see what the final post looks like, and then select "Publish."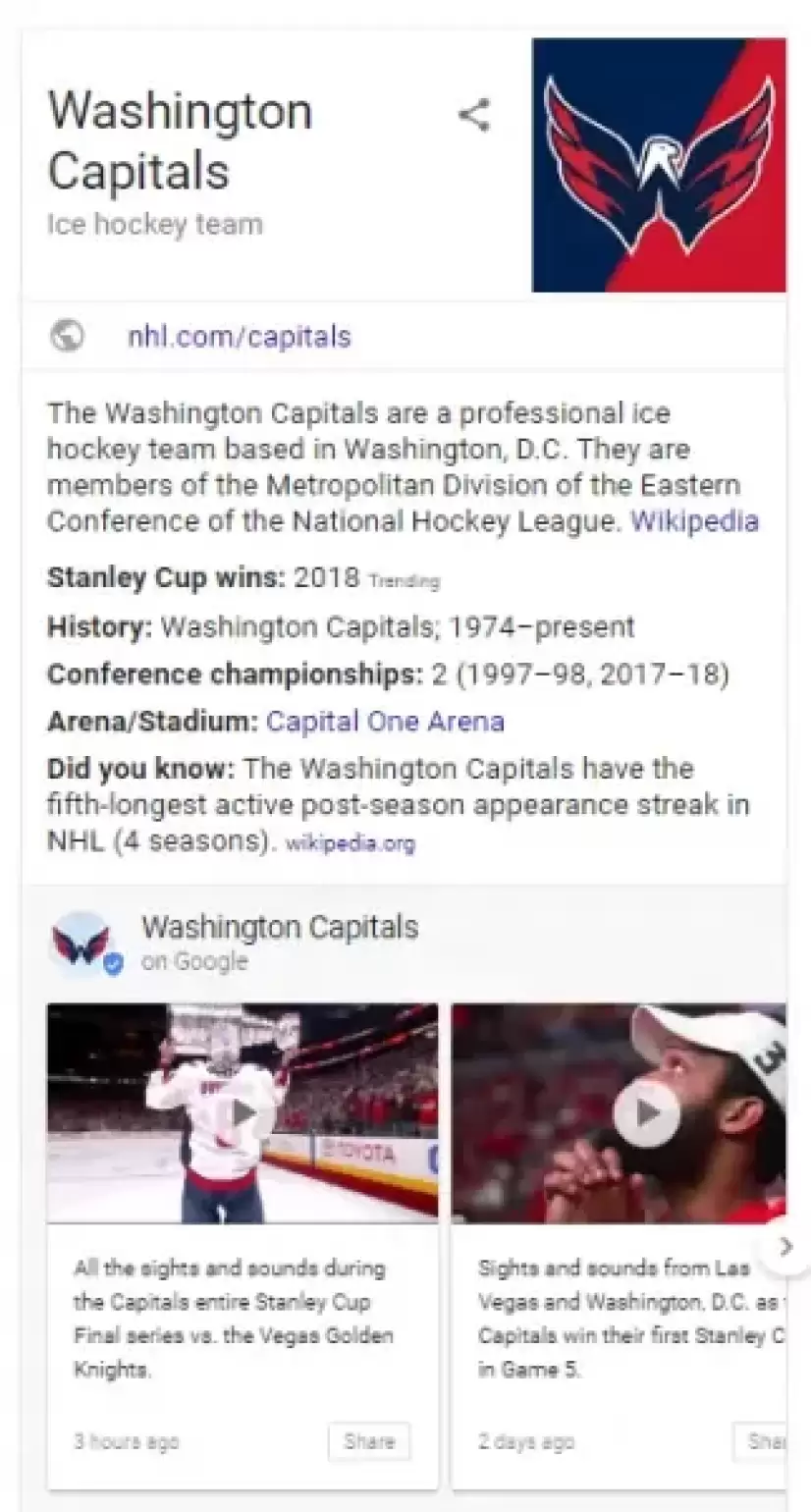 Update: June 2018
Google rolled out some new posts features since posting this blog:
The ability to upload a 30-second video instead of a photo in a post. You can upload a video the same way that you currently upload a photo.
"Offer" posts that allow you to promote a coupon with a Google post. Unlike traditional posts, the coupon code stands out from the rest of the post, making it easier for customers.
"Product" posts that allow you to promote a specific product - including the price.
Part III: Best Practices for Google Posts
Below are some best practices for Google Posts that we follow and suggest for best results: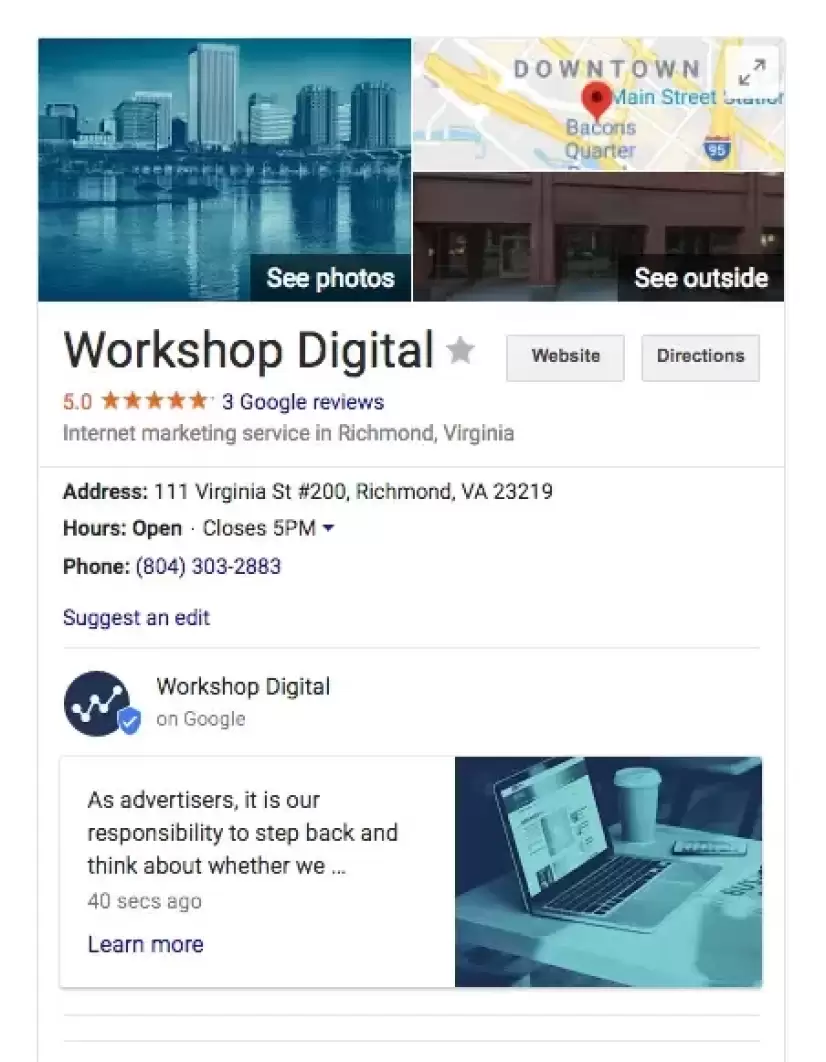 Follow best practices for social media posts such as proper spelling and grammar.
Always add a high-quality photo to your post - the best image size is 750x750 and make sure you've previewed the image for cropping issues.
Always add a button to your post with a call to action (Learn More, Sign Up).
Make the first 100 characters count - that's what people see in the knowledge panel.
Post often - posts only stay live for 7 days (event posts stay live through the event end date).
Add utm parameter tracking to the posts for accurate tracking with these steps:

Use this tool for URLs: https://ga-dev-tools.appspot.com/campaign-url-builder/
Input the URL of the page where you will send users
Set the source as "local"
Set the medium as "organic"
Set the name as a unique name identifying the post (example: red_dress_oct2017_post or gmbpost_mar032018)
Use the automatically generated URL as the destination URL in your post
Do you use Google My Business posts and have a success story or other helpful tips to share? Comment below or Tweet us at @WorkshopMktg!