Hi, we're Workshop Digital.
We're a digital marketing agency based in Richmond, VA. We believe that passionate people create powerful results. Everything we do is driven by our purpose of building a better agency. Since day one, we've let our Core Values pave the way.

As unabashed numbers nerds, we create clarity out of data. But we're passionate digital marketing advocates driven by real relationships. As a proud digital-first agency, we bring deep search engine marketing expertise to the table. We hire smart people looking for a challenge. We're eager to test new approaches and ready to share our results.
Our Culture
See what working here means to our team.
Lots of companies talk up their culture. We let ours speak for itself.
Workshop Perks
We go beyond the requisite ping-pong table and office kegerator (though we have those, too!) and create a company culture that fosters development and encourages growth. We provide the opportunity for team members to lead healthier, happier lives. Here are just a few of our perks.
Insurance & Retirement Options
We offer comprehensive medical, dental, vision, and life insurance packages, as well as 401k and profit sharing options.
Growth & Training
From training and development courses to personalized growth plans and frequent check-ins, we help our team advance their careers.
Community & Volunteer Opportunities
We believe in giving back to the communities we love and offer team members paid volunteer time each month.
Transparent, Values-Driven Agency
We're driven by our values. Monthly meetings and bi-annual offsites encourage employee feedback and team building.
Flexible Paid Time Off
Work-life balance actually means something here. Need time off? Counting vacation and sick days is a thing of the past.
Supportive Office Culture
Planning committees and company events foster camaraderie, community engagement, and wellness across all teams.
Remote-Enabled, Hybrid Workplace
We're based in Richmond, VA with team members all over the US.
Office Life
Empowered to be awesome.
We're a values-driven agency that provides opportunities for our team to have fun and grow.
Our Award-Winning Culture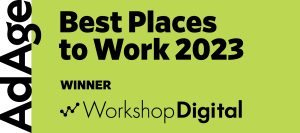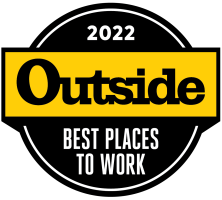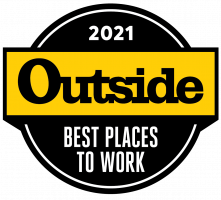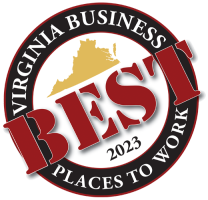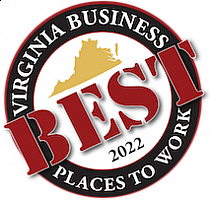 News From Around the Workshop
Ready to take the next step?