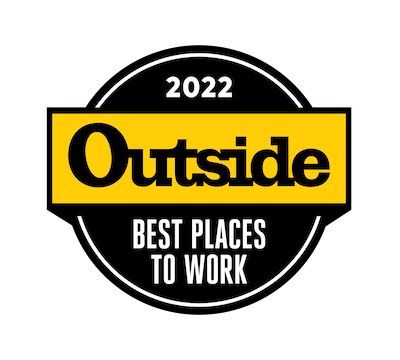 If you know us, you know that Workshop Digital is full of amazing people that live fulfilling, engaged lives both in and out of the office. So it's no surprise to us when we found out that Workshop Digital has been named #6 on the list of Best Places to Work in 2022 published by Outside Magazine.
Our purpose is to "build a better agency" and we do that by gathering feedback and actively working to improve. Workplace awards are not the end goal but they are a great external validation that we're doing the right thing by our employees, clients, and partners.

As a co-founder and employee, I am incredibly proud of this recognition. I am even more humbled by the positive feedback that our team shared to put us over the top. We truly do care about making Workshop Digital the best it can be and it shows in the ways that we show up to support each other.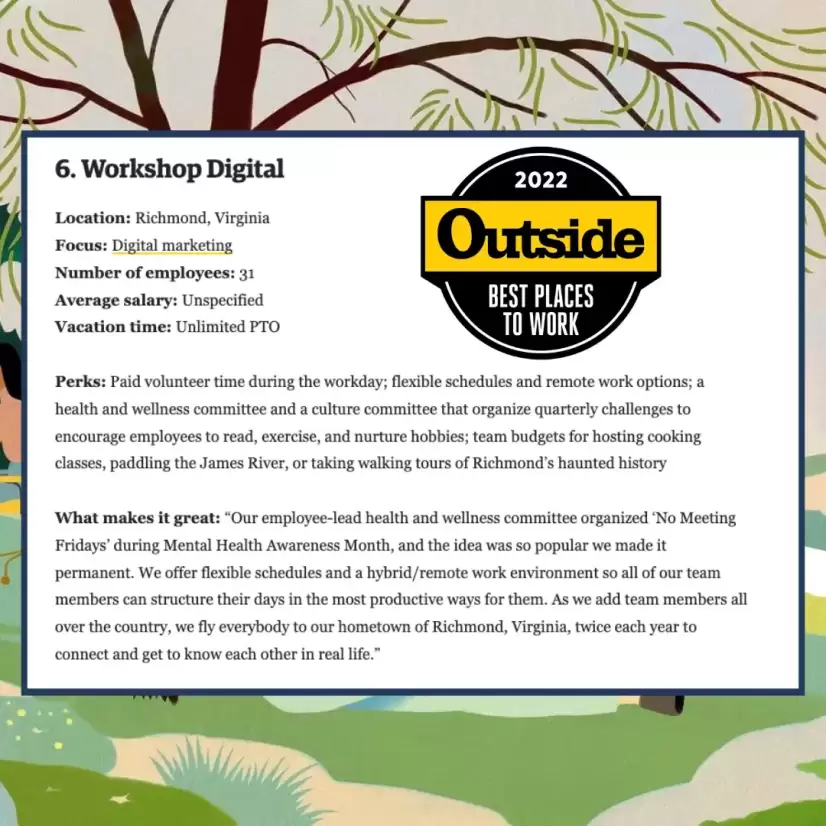 Photo Gallery
Where have the Workshoppers been?
We're serious about getting outdoors and living our core value of "We are empowered to be awesome in work and life" to its fullest. Here are a few highlights from our "Where have you been?" internal message board.
Want to work with our team of passionate professionals?
We're always hiring talented digital marketers! And we would love to show you how we help our clients become better marketers to help their organizations grow. Get in touch and we'll set up a quick call to learn more about your business.