Community Engagement
Building a Better World
How Workshoppers Drive Positive Change in their Communities
At Workshop Digital, giving back to our communities is one of our top values. We're proud to be a company that prioritizes making a positive impact through several means, including pro bono work for nonprofits, charitable giving, group service projects, and paid time off for volunteering. We hope that our commitment to giving back inspires you to join us in making a difference in the world.
Impact by the numbers
Spread out across the country, our team volunteers for causes near and dear to their hearts. There are many opportunities to get involved in our home base of Richmond, Virginia, and we do so every chance we get.
In 2022, we volunteered 350+ hours
with 30+ nonprofit organizations
in 12+ communities across the country.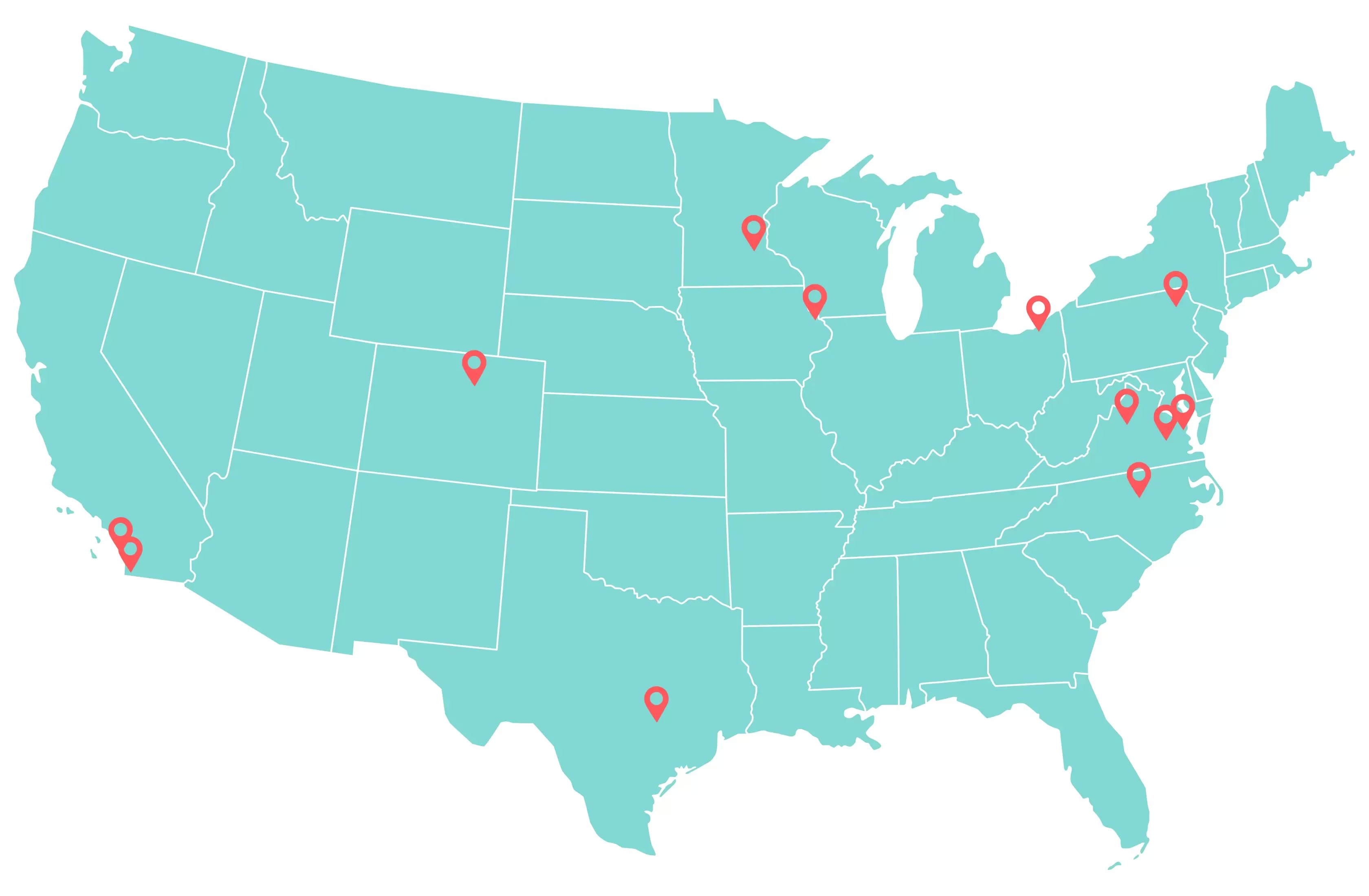 Support for Local Causes
From walking dogs at the animal shelter to serving food at a community kitchen, our team is dedicated to giving back in meaningful ways. We understand that even small acts of kindness can make a big difference, and we're always looking for new opportunities in our communities to volunteer as a group or on an individual basis. Here's a short list of some of the activities our team has been a part of:
Donated gifts to children from around the world through Toys for Tots.
Participated in and sponsored Junior Achievement Top Golf events.
Painted ceilings, walls, and trim as part of Habitat for Humanity Build Day.
Coordinated accessibility efforts at a Pride Festival.
Picked up litter on beaches and parks.
Drove people to vote at the polls.
Conducted home checks to confirm that a dog who has been recently adopted is adjusting well in their new home.
I always enjoy helping Habitat for Humanity build projects take shape each time we volunteer as a Workshop Digital team! We love working together outside the office to make a lasting, positive impact in the local community.

- Preston Pezzaro, Paid Media Lead
Want to learn more about Workshop Digital?
Are you a community-minded individual interested in more information about what it's like to work at Workshop Digital?

Volunteering in the communities we serve feels like good corporate responsibility, but it's also been tremendously rewarding for me personally. Whether it's building a home for Habitat for Humanity, attending a charity ball to raise money for FETCH a Cure, or picking up trash along Virginia's watershed on behalf of the Chesapeake Bay Foundation - the act of giving back is one of the most fulfilling things I've done. At Workshop, we foster an environment that seeks to amplify that impact by encouraging our teams to get involved — even, and especially, during work hours.

- Brian Forrester, CEO & Cofounder of Workshop Digital
Workshoppers in action
Living into our value of being awesome in work and life.
"Workshop Digital has consistently supported FETCH a Cure for over a decade. As an integral member of our Board, Brian Forrester and his team have provided critical marketing assistance to further awareness of our mission. Workshop Digital continues to support our annual golf tournament and all of our events through their volunteer work and dedicated commitment to our cause. Thank you, Workshop Digital!"

Joanne Silverman, Executive Director
"Leah has volunteered with Congregation Beth Israel's Hunger Project serving Sunday Brunch for several months; During that time she has helped serve hundreds, if not thousands of meals. Leah is one of those special volunteers, who by her attitude, caring and cheerful smile makes everyone's day."

Bill Connors, Congregation Beth Israel's On-site Coordinator
"Having volunteer support is the backbone of our work at Richmond Habitat for Humanity. Companies, like Workshop Digital who have supported us for years, and especially during the Pandemic, have been instrumental to supporting our growth and ability to build and serve more families in the Greater Richmond area."

Whitney Guthrie, Director of Community Engagement at Richmond Metropolitan Habitat for Humanity
"We are fortunate to have a strong partnership with Workshop Digital. Their dedication to Junior Achievement through board service, volunteering, and event sponsorships continues to help us serve students with quality programs throughout Greater Richmond."

Jennifer Boyle, President & CEO, Junior Achievement of Central Virginia
Volunteering with Treasure Coast Food Bank has been a wonderful experience since it allows me to support the Fort Pierce community by labeling and organizing donated items for families in need. Working with other residents to serve our neighbors is always rewarding!

- Rachel Nooe, SEO Team Lead