We create solutions driven by custom analytics and reporting. We set up tracking to ensure you're measuring important user interactions. And we provide human-driven, customized reporting and dashboards to ensure you're able to make sense of your data.
"The migration process in transitioning our two websites to GA4 was exceptionally smooth. The learning curve is still very much in progress, but we have faith that our team at Workshop Digital will be with us every step of the way."

Erika Gay, Marketing and Communications Manager


Workshop Digital Analytics and Reporting Services
How do we use analytics tools at Workshop Digital?
Our 3-Step Approach to Analytics Solutions
Audit current data analytics.
Track user interactions on your website.
Provide custom reporting and dashboards.
While we rely on Google Analytics to make many decisions, we use additional tools to track user engagement. For example, Google Tag Manager provides improved tracking, segmentation, and reporting capabilities.
Behavior Analytics
Tools like and Hotjar and Google Tag Manager provide granular insights into your target audience. From website heatmaps to custom dimensions on your website, we help you collect user feedback—which can reduce inefficiencies and provide actionable insights.
Call Tracking
Analytics help you understand how users find your business. This includes tracking phone calls through tools like CallRail. Call tracking data ensures that phone calls are attributed to the campaigns that lead to those conversions in the first place.
User ID Tracking
Whether you want to track form submissions, messaging, or pop-ups, user ID tracking provides detailed insights on individual user behavior on your site. Benefits include more accurate user count, increased data segmentation, and improved reporting capabilities.
Free GA4 Migration Planner
Worried that a broken or incomplete infrastructure might make your switch to GA4 difficult? We can take a look and let you know where we see potential issues and how to make it work!
Use this GA4 Migration Planner to see what you might be missing.
Helping you understand analytics.
Analytics is woven into everything we do. It drives every decision we make. We leverage analytics to solve your business problems and maximize your ROI in marketing dollars. And we'll keep you informed every step of the way.
Data is at the foundation of any digital marketing engagement. Analytics informs every service and solution we provide. Know that we aren't charging you extra for detailed analytics and reporting—unless you hire us for a specific analytics project.

Why does data matter?
Tools come and go—but data is forever. It's what drives modern business. Simply put, data shows you what works. It helps your business make data-driven decisions, which helps:
Drive more customers to your website
Reduce inefficiencies across existing marketing operations
Better understand your needs
Improve customer satisfaction
Deliver relevant products and services
Increase website conversions
Drive more revenue
Data-driven insights you can understand.
We don't just throw data at you and expect you to understand it. We take the time to explain the meaning of your data and the rationale of our decisions. We create a strategy for your business moving forward—so you can make data-driven decisions to boost your bottom line.
You'll be in good company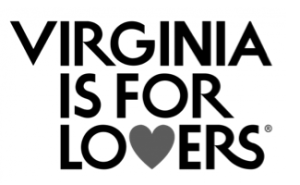 Get started today
If you're ready to find out how to build a smarter infrastructure with digital marketing analytics and reporting, contact us today. We start by getting to know you and your business to ensure we are working to accomplish your goals.