The chasm between Pay Per Click advertising (PPC) campaigns and Conversion Rate Optimization (CRO) strategies is one of the scariest, but most lucrative, areas that digital marketers encounter on a daily basis.
I was honored to share my experiences building bridges between PPC and CRO at HeroConf 2017 in Los Angeles. During the presentation, I explained how PPC & CRO strategies need to be integrated to maximize learnings and improve results. The key takeaways are below and the full slide deck is embedded below.
How to factor PPC strategies into CRO test design
Most Conversion Rate Optimization pros know that limiting the number of variables in your test is the only way to get clean, accurate data. This level of precision yields the best insights that can be used to iteratively improve results.
It's easy to forget that PPC campaigns can introduce A LOT more variables into your CRO tests. A successful optimizer can minimize the number of variables by:
Using identical PPC campaign settings
Not mixing audience targets and keywords
Comparing similar geographies, device types, etc.
Analyzing the same number of days and days of week
Avoiding testing over holidays or other promotional periods
Factoring in the impact of other advertising or market conditions
With a little planning, it becomes easier to achieve apples-to-apples comparisons.
How to layer PPC audiences to avoid skewing CRO test results
Mixing target audiences in PPC campaigns can inadvertently skew CRO tests. Even well-intentioned optimizers sometimes forget to factor these audience characteristics into their test designs:
Previous site visitors (remarketing lists)
Prospective customers (custom audiences)
Cart/funnel abandoners
Previous customers
Mashing up these PPC audiences, or not controlling for audience creation windows and cookie duration can skew CRO test results pretty easily.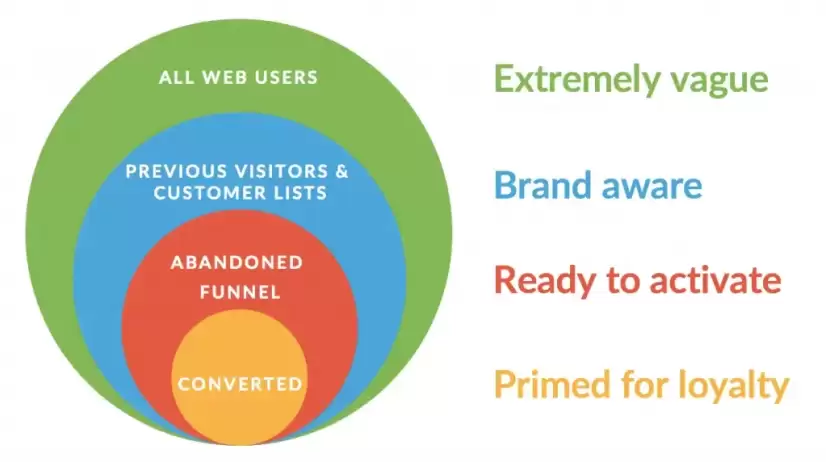 Consider all potential combinations of website users and previous customers, then exclude or include the audiences based on your strategy & experiment design.
Targeting properly also helps answer some of these questions:
Do users on different devices have different experiences?
Does geographic proximity impact conversion rates?
Are your offers appealing to specific gender?
Are your most valuable prospects older or younger?
Analyze these data points before, during, and after your test period to look for trends and anomalies that can form valuable insights.
A 6-step CRO process that begins with research and ends with analysis
Every CRO company has a process. Some are linear, most are cyclical, and some even have elliptical diagrams! No matter what shape your process has, every CRO process needs to answer a few critical questions:
What conversion problem are you trying to solve?
What solution(s) will solve the conversion problems?
How, where, when will we test? What metrics matter most?
Which variables will we change to test our hypothesis?
Is everything correct? Can we measure everything?
What did we learn? What can be applied to future tests?
Conveniently, our 6-step process happens to be hexagonal and answers each of the questions before moving on to the next step.

Successful PPC and CRO experts know that skipping ahead to the fun part (step 4) is the quickest path to failure. There is no replacement for research, hypothesis formation, and experiment planning. And a CRO test doesn't end when the results come back. The data and insights should be used to inform another round of testing or rolled out to other marketing channels.
How to budget for PPC to support CRO tests
Often, the hardest variable to predict is, "how many visitors do I need to run an A/B test?" This question impacts PPC budgets and test timelines. It is vital to purchase enough traffic to get statistically significant results in an acceptable timeframe.
Simply put, too little traffic leads to long test period or inconclusive results. Statistical significance and high confidence levels reduce the probability of an invalid result.
Every test is different, but I recommend running all A/B experiment plans through these tools to estimate the time and audience size components:
There are plenty of other great tools out there. Leave a comment if you have others to share.
HeroConf 2017 slides