Handcrafted Google Ads scorecards for competitive brands
Are your Google Ads campaigns getting the results you expect? Let our experts review your account and highlight opportunities to improve.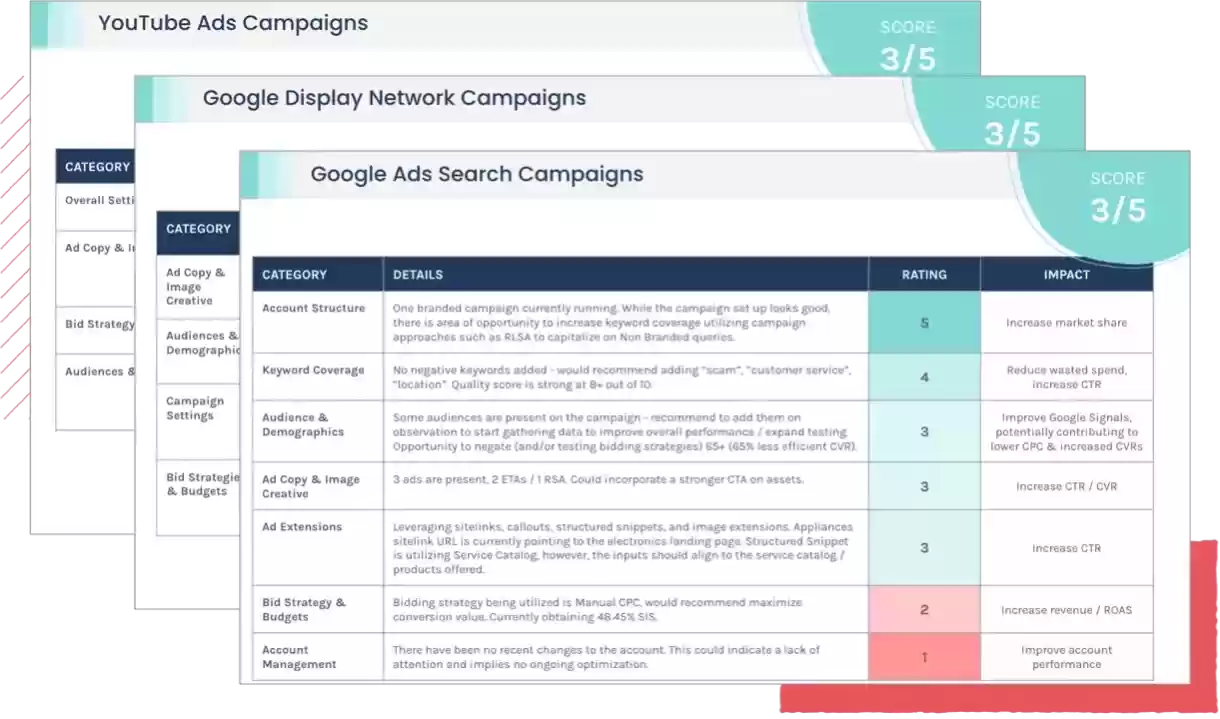 Solving complex PPC challenges starts with an honest assessment of your account
First, we'll set up a brief call to learn more about you. Then, Workshop Digital experts will create your custom report to show:
How to improve your account structure to increase efficiency.
What your competitors are doing and how to capture more market share.
Prioritized opportunities for greater impact and how to maximize your budget.
Your custom Google Ads Scorecard will give you an expert's take on your current efforts and recommendations to improve efficiency.
No canned reports here! Our scorecards are customized to your campaigns and your business objectives.
Google Ads Search Campaigns
There are plenty of automated tools that can analyze Google Ads campaigns, but it takes a human's experience to create insights about what is working and what isn't.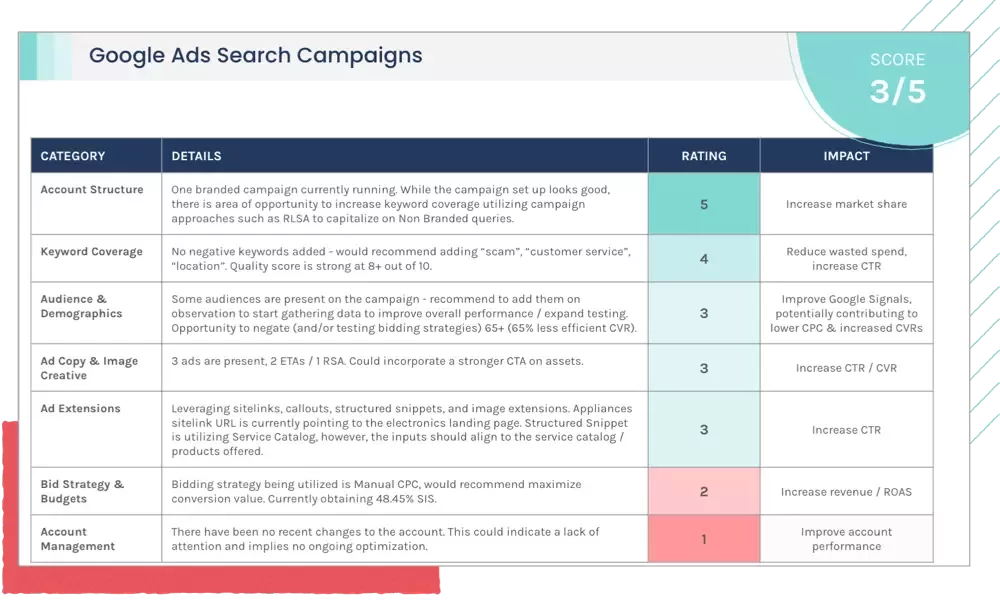 Google Display Network Campaigns
A manual review of your campaigns reveals opportunities to appeal to more prospective customers. Your Google Ads Scorecard will include a prioritized list of opportunities and focus areas for further exploration.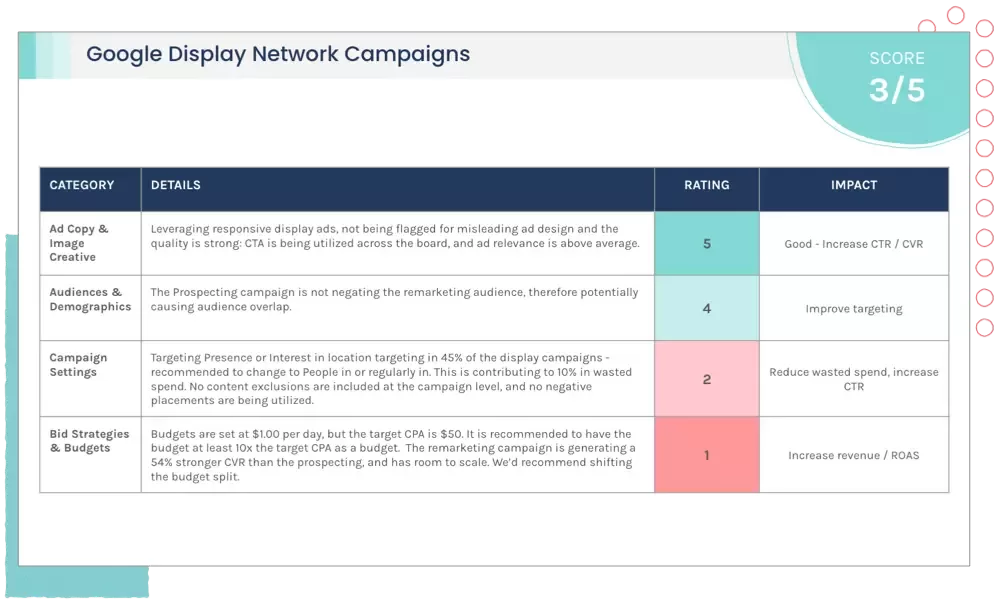 YouTube Ads Campaigns
Are your video ads creating meaningful interactions? Your Google Ads Scorecard includes an evaluation of your YouTube Ads campaigns so you can measure the metrics that matter.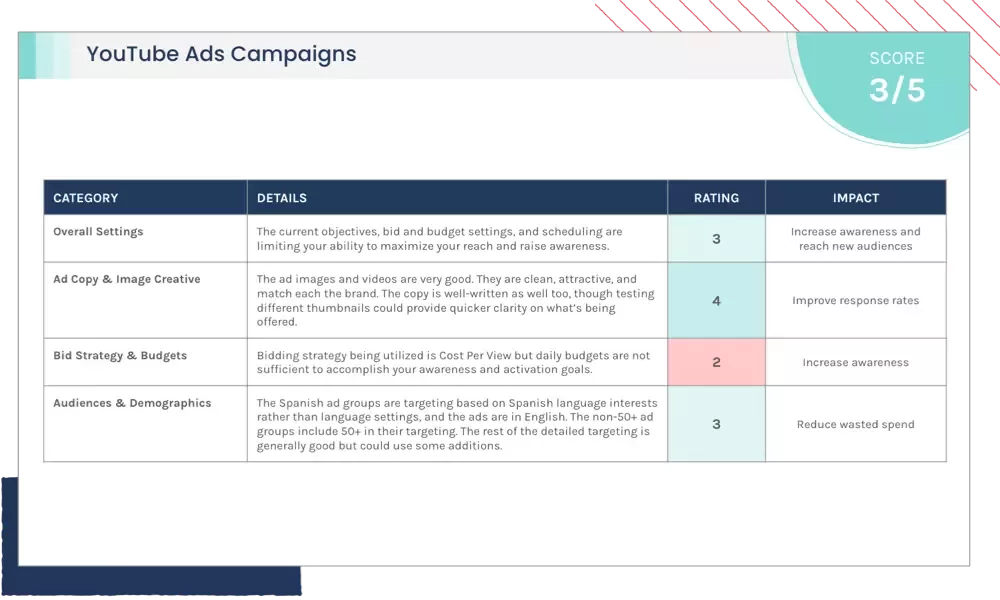 Bonus: LinkedIn Ads Campaigns
If your business is taking advantage of LinkedIn to advertise to professionals or other businesses, we will include recommendations to optimize your ads for improved engagement and conversion.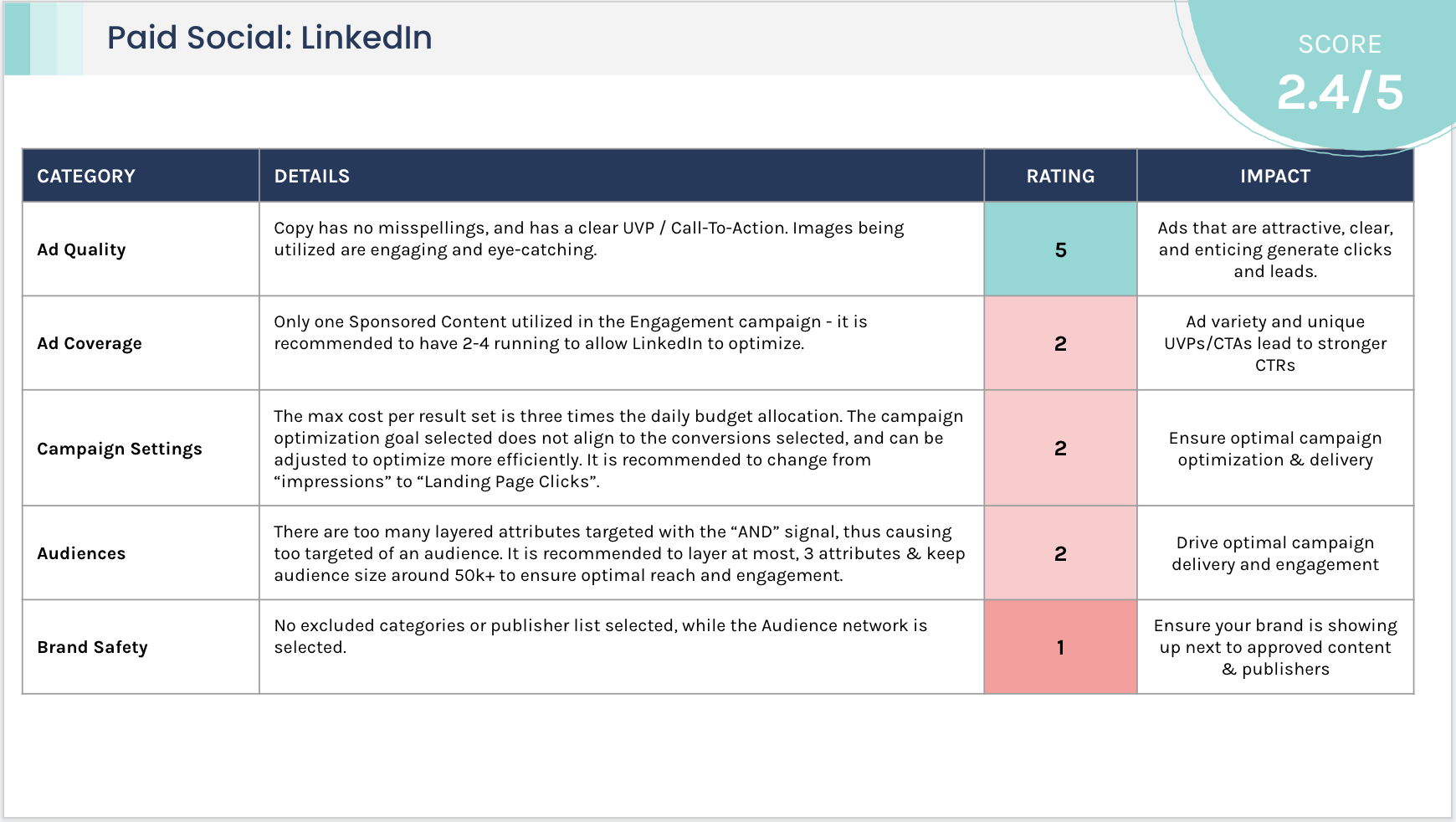 Bonus: Facebook and Instagram Ads Campaigns
We can also take a look at your ad programs across Facebook and Instagram (Meta) to assess how you're targeting audience groups to ensure the right messaging reaches the right people.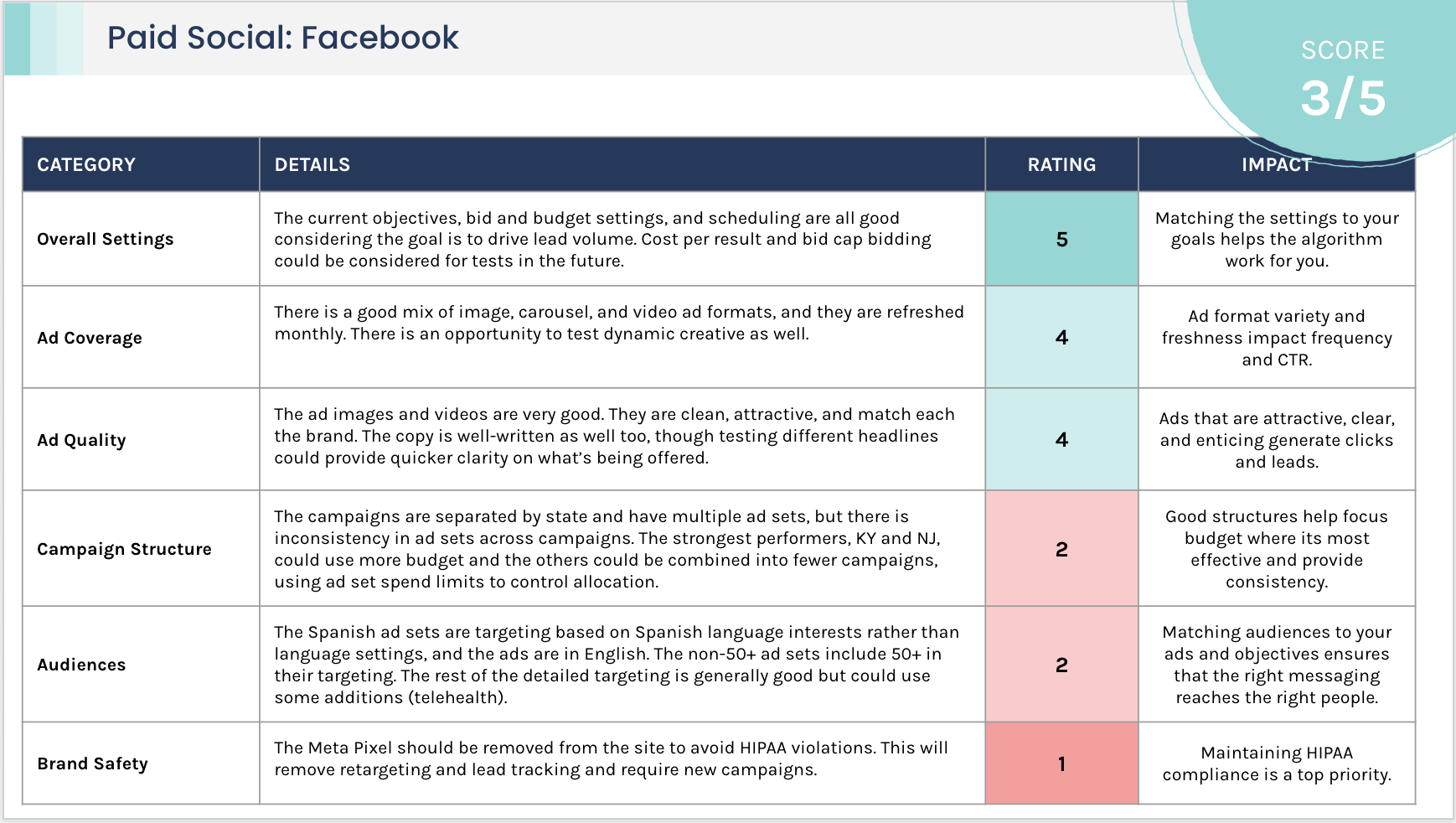 Request Your Free Google Ads Scorecard Today
Tell us a bit more about yourself and your goals to get started. We will reach out for a brief conversation to get the additional details we need to customize your report.
Or, get in touch to learn more about our PPC services.
"Workshop Digital helped us find opportunities to reduce wasted spend and provided us with recommendations to improve our paid search campaigns. Plus, they helped us refocus our entire marketing budget. Great work from a great team."

Ryan DiMillo, Director of Digital Marketing at LifeStorage
Trusted by savvy marketers since 2007