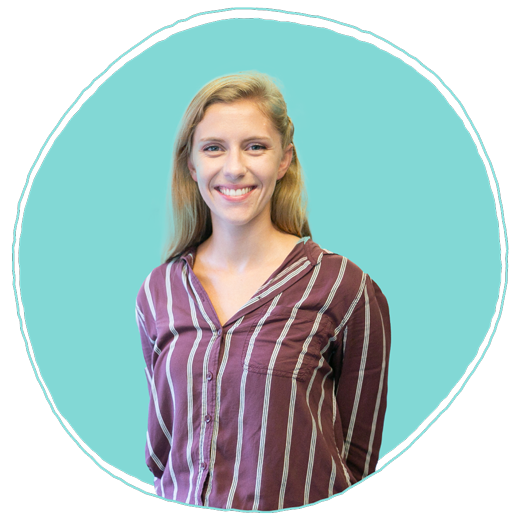 Workshop Digital SEO analysts craft innovative, customized strategies to serve our clients' unique business needs and goals.
We sat down with SEO Team Lead Rachel Nooe to explore Workshop's partnership with an up and coming software and platform development firm specializing in automating highly technical processes for businesses and integrating data platforms with data engineering and APIs. In essence, they build the pipes that allow their clients to connect multiple business systems together.
What were some of the challenges the client wanted to address when they started working with our SEO team?
Our client faced a unique branding dilemma when they approached Workshop Digital. Google's search results for their brand name suggested unrelated results with a similar spelling. Users searching for the business by name were frequently met with "Did you mean ___?" rather than the business's organic listings.
Along with brand differentiation, our client found it difficult to explain complicated automation services to less technical website users. For example, this could be the person in an organization that is tasked with innovation around a product or process but they don't know how they'll execute it.
What SEO strategies did our team develop to address these challenges?
The Workshop Digital SEO team went to work building customized strategies to help our client stand out in a crowded field of competitors. Without the deep pockets of larger competitors to support extensive ad campaigns, we had to think and operate efficiently to build momentum in organic search results.
Our go-to-market SEO strategies focused on four main areas:

Brand differentiation to help Google recognize the brand name as a unique entity

In-depth keyword and competitor research to understand search intent and identity how non-engineers search for their technical services

Content planning to address the common questions faced by their prospective clients

On-site and technical SEO to improve their website's representation in Google's search results
What tools did the team use to implement the strategy?
Brand Differentiation
Screaming Frog crawl data allowed us to quickly identify and update sections of the client's site where the brand name was missing in key elements. Adding the brand name to page titles and meta descriptions was a quick fix to improve search engine recognition. Updating Google My Business listings ensured consistency between organic and local results.
After our focused effort to elevate the brand, Google is recognizing the entity and we have measured a decline in the frequency of "Did you mean ___?" search suggestions and more prominence for the client's website.
Content Planning
To reach broader audiences, our team conducted a search intent analysis to understand how people who aren't engineers search for highly technical topics. We combined this data with an audit of the client's existing content to highlight content gaps and opportunities.
As with many B2B organizations, our client's limited bandwidth paired with translating technical concepts into easy to read blog posts posed a challenge. To improve content production timelines, our team created templates and blog briefs with Ahrefs, SEMRush, and Answer the Public data to help streamline their internal content creation processes.
On-Site and Technical SEO
We worked with the client's in-house developers to implement technical SEO updates to improve website crawlability and user experience. Our team compressed images and optimized file sizes to improve site speed. To support the client's physical locations, we optimized their Google My Business (GMB) listings and created locations page templates for their website.
Our team is conducting user experience analysis to track content engagement and identify common abandonment points. We're using this data and competitor research to recommend calls to action, forms, and navigation improvements to minimize visitor abandonment.

How does our team measure the effectiveness of SEO initiatives?
Our team collaborated with the client to customize a measurement plan with SEO KPIs that ladder up to their business objectives. We then track progress towards these forward-looking KPIs in real time, rather than relying on "rearview mirror" reporting. This allows us time to course correct as needed to ensure we achieve their objectives.
After almost a year-long partnership, what are the results?
After implementing our strategic plan, website sessions are currently pacing 38% ahead of our quarterly KPI goal of +15% year over year growth.

Since launched efforts to differentiate the brand name from similar search results, the client's brand impressions have increased by 39% and clicks have increased by 68% from May 2021-August 2021 compared to this time period in 2020.
May 2021-August 2021 have also seen significant year over year increases in impressions for key non-branded queries like "data engineering solutions" (+3,000%) and "healthcare automation solutions" (+600%).
Finally, lower-funnel actions on the site (phone calls from organic search, lead form submissions, newsletter signups, and online chats) are pacing 116% ahead of our quarterly KPI goals.

What are the next steps to keep building on this success?
As proof that our efforts are driving business results, our client increased their budget to expand our SEO efforts and test paid search ads. When search engines recognize a website's value and users can find and relate to content, prospects convert and businesses succeed.