The Story
Since June 2016, Workshop Digital has provided digital marketing services to a national life safety contractor with seventeen branded locations—including offices along the east coast and in Texas—and a network of partner affiliates across nearly 80 locations nationwide. They have experience installing fully integrated fire protection services across numerous industries, including assisted living, commercial, education, government, and healthcare buildings.
Recently, Workshop Digital has focused on advertising our client's core services of inspection and installation through local search engine optimization (SEO) and paid search advertising.
The Challenge
As a service-based business, our client's point of sale transaction historically happened when customers called their offices to schedule an installation. However, they saw an opportunity to get ahead of the curve and become a more digitally savvy business. While phone calls would still anchor business, our client wanted to increase online conversions. Therefore, we wanted to increase website traffic and convert it into qualified leads.
Our client wanted to target consumers where they were searching online. While prospects were using geographically targeted keywords to find specific services, our client wasn't appearing in local searches. This meant driving local traffic to their website—and getting prospects to fill out a contact page or form. They also wanted to drive revenue in specific markets, including healthcare. However, we found that relevant search terms were low in volume and high in cost. We also found it difficult to qualify decision makers in certain industries.
The Approach
How do you reach local consumers who are used to calling your business? Through targeted search marketing. From an SEO perspective, this meant focusing on non-brand keywords—or, searches that centered around specific keywords and locations, not our client's brand name. On the paid side, this meant segmenting our efforts to pursue specific audiences and keywords.
In 2019, we focused heavily on local SEO. We updated location pages to ensure they were optimized to capture local search intent. We also enhanced Google My Business profiles for each location to make sure users could locate important business information. Similarly, we edited the on-page content of service pages to align with what customers were searching for across Google and Bing. Finally, we created buttons on all service pages to inspire action and further engage organic traffic. While we had previously attempted to drive traffic to low funnel service pages, implementing action-based buttons helped increase conversions.
On the paid side, we added Bing Search and expanded keywords to cover additional industries. Rather than chase after generic terms, we segmented our paid efforts to pursue audiences and keywords within industries such as education, housing, and healthcare. Because calls were so valuable to our client, we introduced campaign types like call-only, which helped further focus our efforts. Finally, we introduced smart bidding to optimize our bids and maximize conversions.
The Results
Our local SEO efforts were validated by an increase in organic local traffic to location pages and their website, including a 42% year-over-year (YOY) increase to location pages between 2018 and 2019. This led to more form fills and conversions, including a 46% increase in YOY organic goal completions on location pages. We also saw a 20% YOY increase in organic sessions, a big chunk of which was to specific location pages on the website.
On the paid side, our client saw a 193% increase in leads from both brand and non-brand competitors following about a 50% increase in budget. We saw improvements in leads and cost per lead (CPL), including a nearly continuous uptick in leads and a nearly continuous downtick in CPLs. From January 2019 to January 2020, monthly leads were up 206.52% YOY, while monthly cost-per-lead was down 42.83% YOY.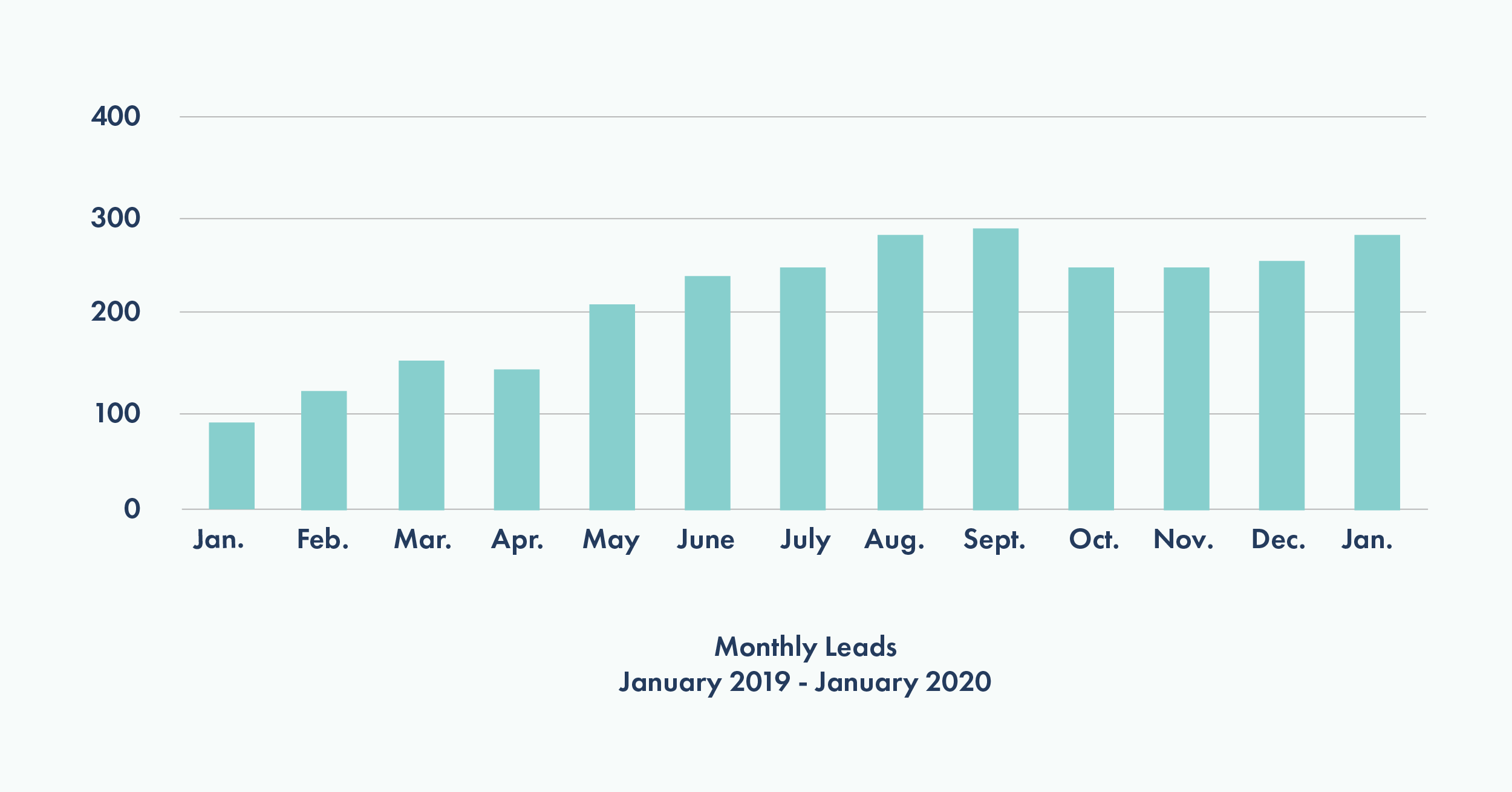 As a result of our ongoing success, our client has begun their fourth year with Workshop Digital. In 2020, our client hopes to continue their push into new industries and will rely on digital marketing to drive more results. The Workshop Digital team has continued to adapt our strategy to fit our client's needs. For example, the paid team has recommended LinkedIn advertising as a viable strategy, while the SEO team is starting a site migration project to help the client migrate a recently acquired company's website into their own website.