Driving Growth with Analytics & Reporting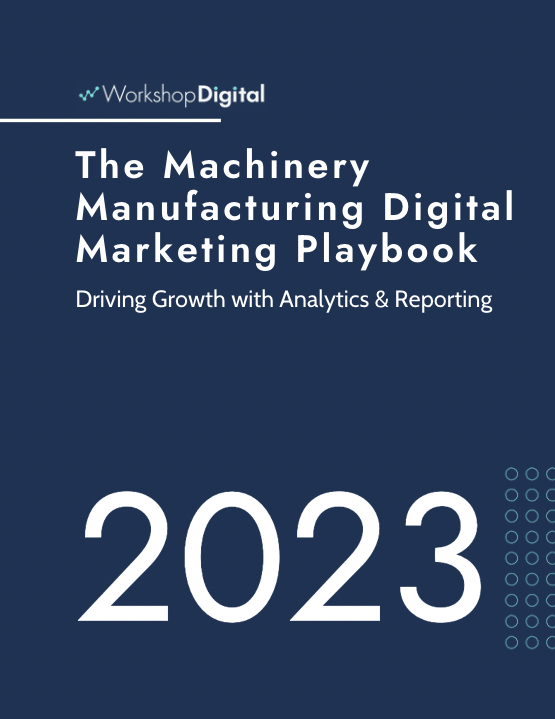 In today's increasingly connected and competitive landscape, marketers within machinery manufacturing companies must prioritize building a robust analytics and reporting foundation to show how marketing contributes to overall company objectives and bottom line.
Embracing your data will help you make informed decisions on how to best spend your budget and align marketing and sales teams around shared goals. We've compiled data from top marketers to show you how you can start putting analytics to use today.
This playbook will help you:
See where leading marketers are focusing their efforts
Assess industry averages for marketing team sizes and budgets
Identify where marketing can have a positive impact beyond sales
Establish the right KPIs for your sales funnel for maximum ROI
Build a solid analytics foundation with this playbook
We've outlined multiple optimization strategies for lead identification, engagement, and tracking for you to start putting to use. Find out how your machinery manufacturing business can:

Engage your target audiences more effectively
Identify messaging, creative, and on-site experiences that help convert prospects into leads and leads into new business.

Improve reporting to make smart, data-based decisions
Get accurate, timely information that helps you improve efficiency and maximize marketing reach and impact.
Optimize marketing spend to achieve your growth goals
See exactly how your dollars are helping you achieve your goals, and shift budgets to areas that are yielding the best results.

Show how marketing contributes to company objectives
Make sure marketing is getting credit for all the ways it helps your company with analytics everyone can understand and appreciate.

Put this playbook to use today
Once you've had a chance to review all of the information in your playbook, get in touch with us to talk about how the strategies, tactics, and tips we've shared can be specifically applied to your business goals.