The digital marketing experts of Workshop Digital have a very exciting new tool to help our partners and clients – we're now fully utilizing AdClarity, an application from one of our go-to resources, Semrush.
So, what is AdClarity?
AdClarity is a competitive intelligence tool that analyzes paid social, display advertising, programmatic, and YouTube insights for our clients' competitors. While this tool is to be used as directional, there is an abundance of insights given, such as estimated expenditure (impressions and spend) alongside relative trends, ad type distribution, and ad buying methods. It even offers insight into competitors' top ads broken out by newest ads, majority of impressions or duration of run time.
How do we use this tool?
While this is primarily viewed as a paid media tool, there is also opportunity here for our SEO teams. While crafting our clients' strategy and performing our competitor analysis, we're able to identify gaps in the digital landscape that turn into opportunities for our clients.
From a paid perspective, this tool can lead us to channel expansion recommendations, creative recommendations, landing page optimization, and strategic campaign flighting. From an SEO perspective, this tool can help us identify potential backlink outreach opportunities using the publisher data, or pieces of content to generate using the landing pages competitors are pushing from through paid advertising.
Here's a look at how we at Workshop Digital are using the available data:

Overall snapshot of spending trends and buying methods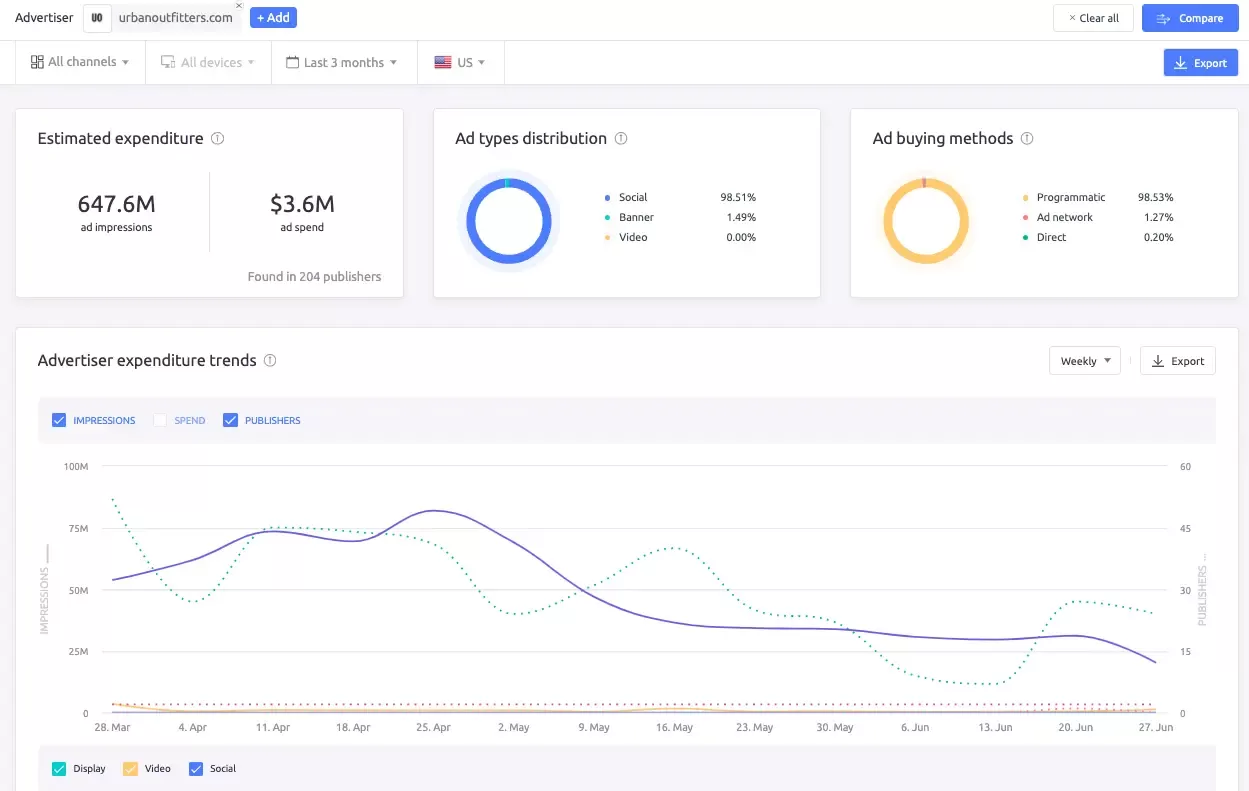 Advertiser Expenditure Breakdown

Top Ads with Multiple Sort Options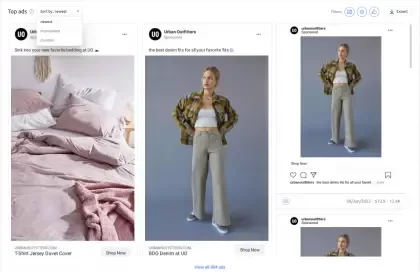 Top Publishers and Apps

We are excited for all of the cross-divisional strategic marketing plans that will come out of our enhanced competitor analyses, both amongst our internal experts and with our client teams.
Let us know if you have any questions about ways the people at Workshop Digital can tap into AdClarity to help your business – we're here to help!