On July 1, 2023, standard Universal Analytics properties will no longer process data. You'll be able to see your Universal Analytics reports for a period of time after July 1, 2023. However, new data will only flow into Google Analytics 4 properties.
- Google Analytics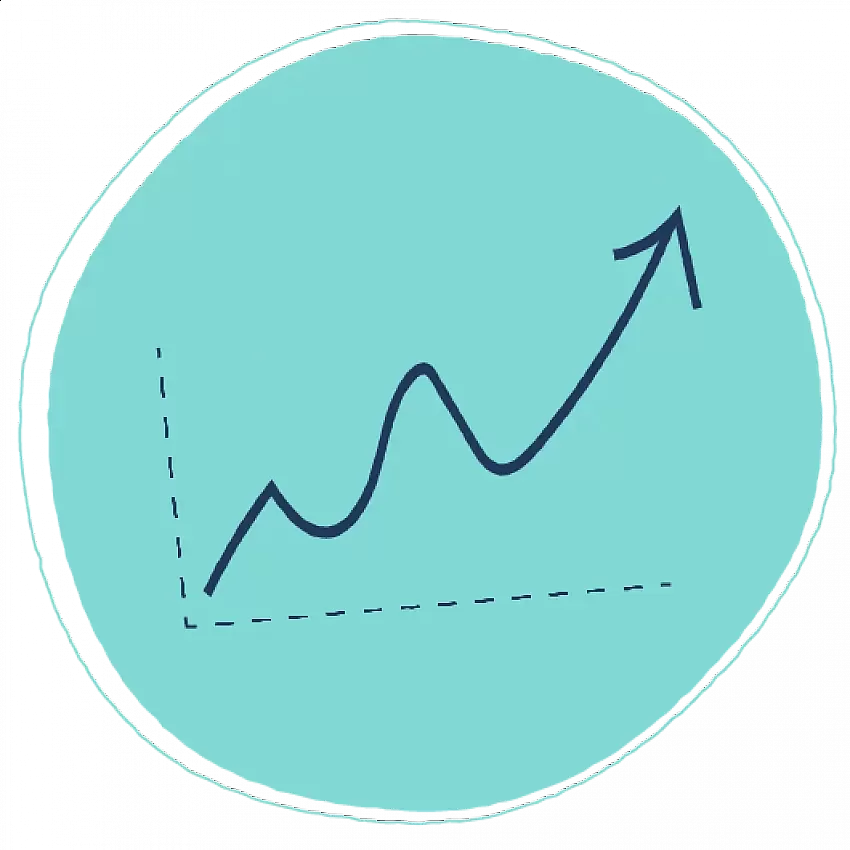 Imagine it's January 2024 and you're creating your 2023 year-end marketing reports. Google Analytics 4 ("GA4") has been the only version of Google Analytics available to you since Universal Analytics ("UA") stopped recording visits on July 1, 2023. How do you show your historical performance prior to GA4 if your historical data is no longer accessible and the UA platform is gone?

Marketers that plan ahead will be able to download and store their historical data from UA before Google removes it. This saved data will allow you to compare against historical trends and bridge the gap until you have enough GA4 data to carry you forward.
The steps you take today will prepare your business for tomorrow's challenges. And more importantly, your future self will thank you.
What Google Analytics data do you need to save?
It's impossible to save everything from Universal Analytics. There are simply too many report combinations to recreate the flexibility that we have in the UA interface today.
In order to get the right data out of Universal Analytics, start by thinking about your "need to have" data and "want to have" data for future reporting. Do you really "need to have" daily sessions from mobile devices in Chicago? Or is it just a "nice to have because we don't know if we'll need it someday?"
Don't be shy about interrogating your data and understanding the "why" behind each request. Here are some important questions to consider:
What dimensions and metrics do you need to report on for each of your stakeholders?
Which time periods will you need to compare to? Generally, 2 years of historical data is sufficient.

What time intervals do you need? Daily, weekly, monthly, quarterly?
Which segments and filters do you apply to your Google Analytics data?
What format do you need the data stored in for future reporting and visualization?
Your answers may look different than a similar company's. You might even get different answers from different departments within the same company. Take some time to think through them and get your team's input to make sure you get it right the first time.
Free GA4 Migration Planner
Worried that a broken or incomplete infrastructure might make your switch to GA4 difficult? We can take a look and let you know where we see potential issues and how to make it work!
Use this GA4 Migration Planner to see what you might be missing.
Choose the best UA data storage option for you
There are multiple ways to save Universal Analytics data to compare to GA4 in future reports. The best solution depends on a few factors:
The amount of data you need to store
Your budget (if any) for data storage
Your future reporting needs
The following 3 options will cover 99% of marketers' needs and each has costs (time and/or money) and a unique set of pros and cons.
Option 1: Export Universal Analytics Data to Google Sheets or Excel
Spreadsheets provide the cheapest, easiest option for storing Universal Analytics data. But there are some limitations to be aware of.

Pros:
Familiarity - We're marketers. We love spreadsheets.
Easy Exports - Most UA reports can be downloaded in .XLSX or Google Sheets formats.
Cost - Most likely $0 incremental cost to use your software of choice.
Cons:
Scale - Larger sites with more traffic may need multiple sheets depending on the granularity of their data needs.
Portability - Sure, emailing/sharing individual files is possible but there are limitations to working with spreadsheets across larger teams.
Manual Refresh - Unless you automate a download or export, you're stuck manually exporting your UA reports from the web interface every time you need to refresh the data.
There are tools to make spreadsheet exports much easier. These are some of our favorites:
Google Analytics Add-On for Google Sheets: A free utility from Google that lets you access, visualize, share, and manipulate Google Analytics data in Google Sheets.
Funnel.io: A data aggregation tool that makes it easy to collect marketing data in one place. Universal Analytics data can be sent to Google Sheets, Excel, or popular data visualization tools.
Option 2: Export Universal Analytics Data to The Cloud
If you have more technical capabilities and are comfortable working with APIs, a cloud-based storage solution might be your best bet. Database integrations allow you to extract, transform, and load (ETL) large data sets for future analysis.
Google's BigQuery is the go-to storage solution for most Google users. Of course, you can use Amazon or Microsoft cloud products as well, but BigQuery has some advantages when integrating with other Google products such as Google Ads, Data Studio, and Sheets.
Pros:
Consume large data sets with ease...once you establish the right API connections.
The Google Analytics Reporting API gives you more flexibility to pull just the combinations of data you need for your future reports.
Cloud storage is relatively cheap.
Cons:
There is no built-in integration between Universal Analytics and cloud storage platforms. (Note: GA4 and GA360 have native BigQuery integrations out of the box)
The investment required may exceed the value of the data after a short while.
Option 3: Export Universal Analytics Data to a Custom Database
The largest enterprises may be able to utilize their existing data warehouses or data lakes to house UA data. Many companies with these custom solutions already have the expertise needed to marry their marketing analytics data with CRM and ERP data.
Pros:
Integrate your Universal Analytics data with other sources to make more informed marketing decisions.
Cons:
Requires more investment in customized data storage solutions.
"The migration process in transitioning our two websites to GA4 was exceptionally smooth. The learning curve is still very much in progress, but we have faith that our team at Workshop Digital will be with us every step of the way."

Erika Gay, Marketing and Communications Manager

What Should You Do?
The value of your UA data will diminish quickly as it ages. Once GA4 has been the norm for 12-24 months, it's highly unlikely that we'll go back in the vault to retrieve Universal Analytics data from prior years very often.
Storing your Universal Analytics data sounds great but be sure to consider your stakeholders' wants and needs along with your capacity to invest in and maintain the data over time.
Once you've considered your options and know what your future self will need, the decisions about where and how to store your Universal Analytics data before GA4 rolls out will become crystal clear and you'll be confidently making decisions in no time!
Get started with our free GA4 30-Days and Beyond Planner