Workshop Digital analysts craft innovative, customized PPC strategies to serve our clients' unique business needs and goals.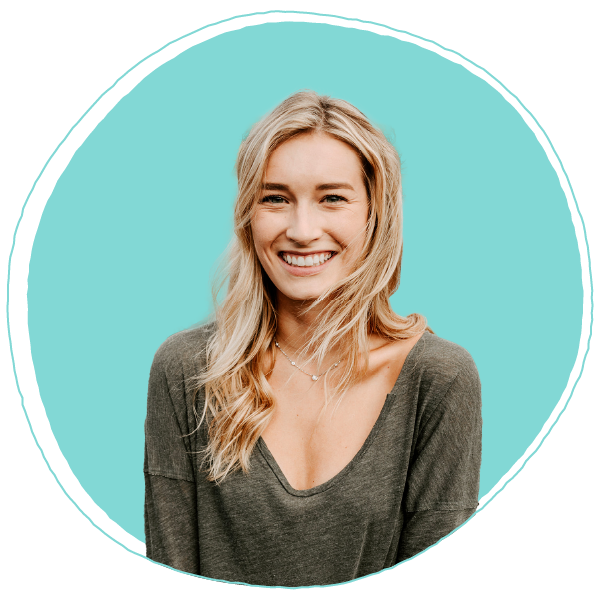 We sat down with Paid Media Team Lead Jenny Williamson to explore Workshop's partnership with a design and manufacturing company that builds premium, durable industrial heating and cooling coils.

Our client serves two types of consumers:
Original Equipment Manufacturers (OEMs) who require large scale, customized product builds and services

Commercial consumers requiring mechanical equipment replacement such as large apartment and office buildings, airplane testing facilities, and nuclear power plants
What were some of the challenges the client wanted to address when they started working with our PPC team?
Our client was already a big name in the industrial coil space but lacked a strong online presence. The industry is not very modernized, with competitive companies relying on traditional sales teams to generate leads. We partnered with the client's marketing and sales teams to transform their company into a digital frontrunner with a clear competitive advantage.

What PPC strategies did our team develop to address these challenges?
Without any historical data to rely on, our team intentionally cast a wide net with higher funnel, broad keywords to gather performance, lead, and sales data. Generating leads for a specialized industrial equipment manufacturer requires constant refinement and feedback from sales teams to improve lead quality and minimize wasted ad spend. By combining their internal sales metrics with our search campaign data, we began an ongoing process of weeding out irrelevant traffic.
We married search term performance with lead quality data to understand the nuance that separates B2B from B2C search intent. This process was a strategic stepping stone to eventually funnel consumers into specific ad groups for industries and product types.

What tools did the team use to implement the strategy?
We created Google Ads campaigns directed at increasing our client's OEM business:
A general brand campaign targets brand-specific terms

Product-focused campaigns support industrial heat exchangers, general coils, and nuclear products. Each of the product campaigns is further broken out into ad groups for specific product types and target industries.
By pulling insights from search term reports and conversion data, our team excluded irrelevant long tail keywords with an ever-expanding list of negative keywords and audience exclusions to weed out unqualified residential consumers.
For our client, search similarity between residential and industrial coils translates into competition from appliance repair services, even when the services offered are not proportionally scaled. For example, we concluded that search queries like "AC unit" indicate a residential need, whereas "AC systems" searches are more likely to close a sale because they connote larger-scale products.
The campaigns include Responsive Search Ads and Expanded Text Ads. Ad testing revealed that ad headlines and descriptions with industry certifications, indicating regulatory compliance measures, increase click-through rates from qualified prospects while minimizing wasted clicks from residential consumers.
Our team also used a Smart Bidding progression to establish a baseline Cost Per Conversion (CPC) across the different campaigns. We began with Enhanced CPC bidding to measure click quality before transitioning to Max Clicks and finally Max Conversion bidding to maximize lead volume.
As with most B2B sales organizations, a significant portion of the leads and conversions happen offline via phone calls. We use dynamic call tracking with CallRail to measure phone calls and manually tagged calls to determine which were deemed qualified by the sales teams. Call conversion data is imported back into Google Ads and conversion actions are factored into Google's Max Conversions bidding algorithms.

How does our team measure the effectiveness of PPC initiatives?
We believe that goal setting is a collaborative process. Our paid media team worked with the client to customize a measurement plan with search marketing KPIs that ladder up to their business objectives. We then track progress towards these forward-looking KPIs in real time, rather than relying on "rearview mirror" reporting. This allows us time to course correct as needed to ensure we achieve our clients' objectives.
After an eight month partnership, what are the results?
In Q2 2021, our campaigns exceeded our client's goals for total leads and the cost per lead (CPL) was 50% cheaper than budgeted. Q3 is similar, pacing at 180% for qualified lead volume and CPLs again 50% cheaper than budgeted.
For the length of total engagement Return on Ad Spend (ROAS), calculated as quoted sales value of paid ads divided by ad cost plus management fees, is 732%.
Despite the challenges of working in a highly specialized industry, our team's strategy to analyze search intent and measure lead quality before isolating optimal search terms and audiences is working to increase our client's OEM business.