Are you hitting your target Cost Per Lead?
Spending more money doesn't always lead to better results. Reducing your Cost Per Lead (CPL) takes some research—but the dollars you'll save are worth the planning and testing.
This calculator helps you spend your digital marketing budgets more effectively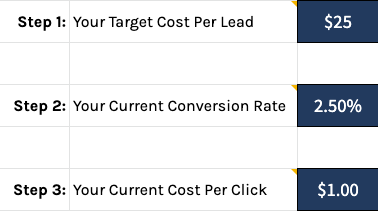 The calculator is built in Google Sheets. Simply follow these instructions:
Click the button below to create a copy of the calculator in your own Google Drive (you must be logged in to your Google account)
Fill in your target Cost Per Lead
Fill in your current Conversion Rate
Fill in your current Cost Per Click
The cells will automatically calculate the Cost Per Lead for each combination of CPCs and Conversion Rates. Cells highlighted in green are within your target CPL range. Cells highlighted in red are outside of your target CPL range.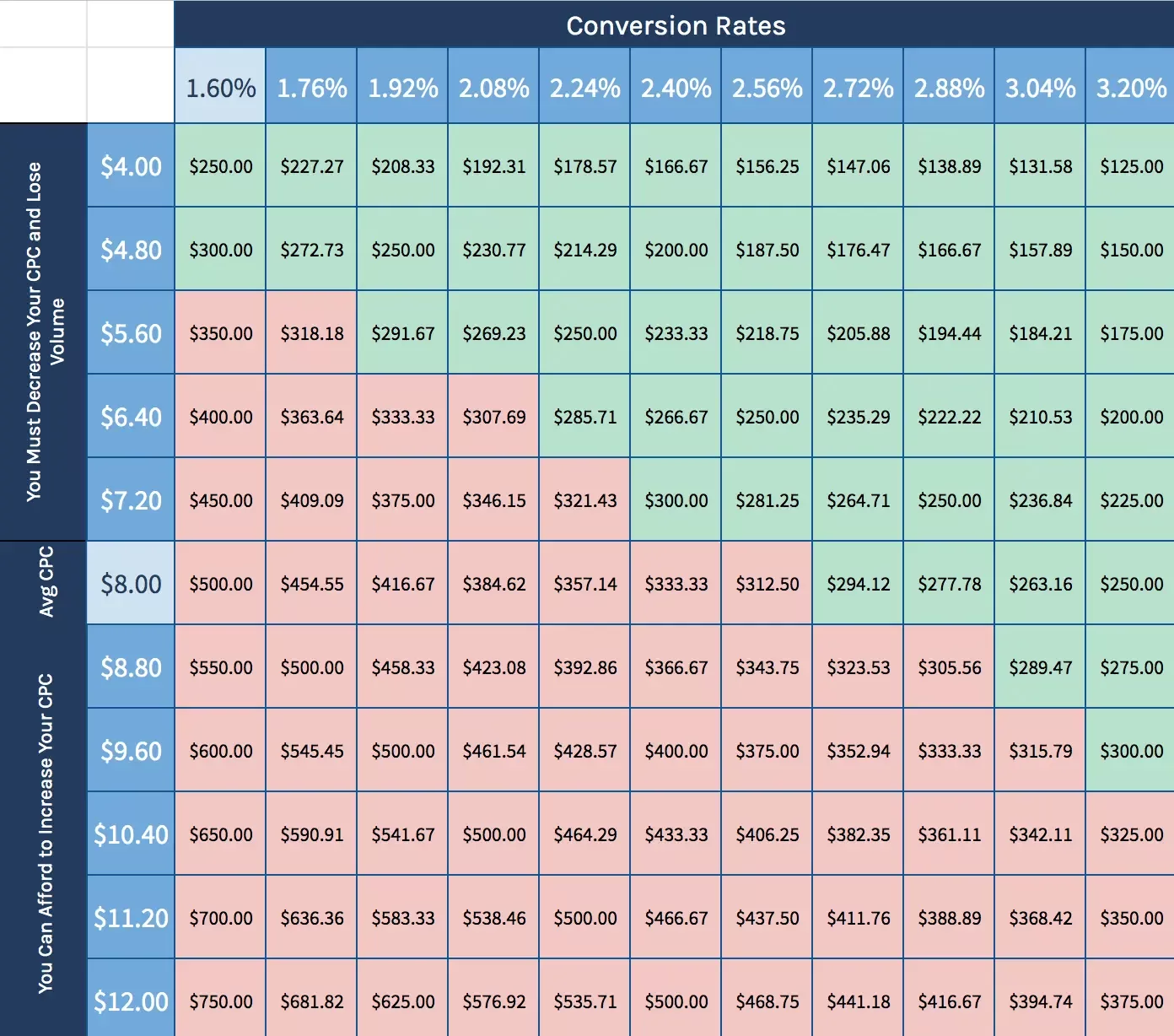 Why should you care about your Cost Per Lead
Your CPL is the amount of money spent on acquiring a new sales lead or other conversion. It measures your campaign efficiency and your ability to deliver targeted ads across paid advertising channels.
Lowering your CPL means paying less for qualified leads.
How Workshop Digital can help you lower your Cost Per Lead
We believe that passionate people create powerful results with handcrafted digital marketing strategies. Our collaborative approach allows you to customize how we work together.
Our pay per click advertising, landing page optimization, and analytics services are designed with your Cost Per Lead goals in mind. We combine super smart humans with the best-in-breed machine learning tools to drive consistently better results for our clients.
See how we've helped our clients improve their Cost Per Lead and revenue