The transition from Google's Universal Analytics to Google Analytics 4 (GA4) is quickly approaching, and if you haven't made the change yet, it's time!
We've migrated most of our clients to GA4, and we've used those experiences to put together some tools to help. Use your answers from this quick quiz to help you assess your readiness to make the move to GA4.
This quiz helps you:
Rate your GA4 readiness based on multiple factors that are important to your business, and takes into account the new feature set that GA4 will offer.
Identify what's most important to your business, and how well Google Analytics has been helping you track your past and current goals.
Share your digital marketing story within your company. Do stakeholders understand and value the information you are providing? Do they see the success of your campaigns and initiatives?
Establish trust among your team and confidence in your ability to make better decisions with your data.
Once you've identified where you are prepared, you can start focusing on shoring up those areas that still need to be addressed.
Plan Your GA4 Migration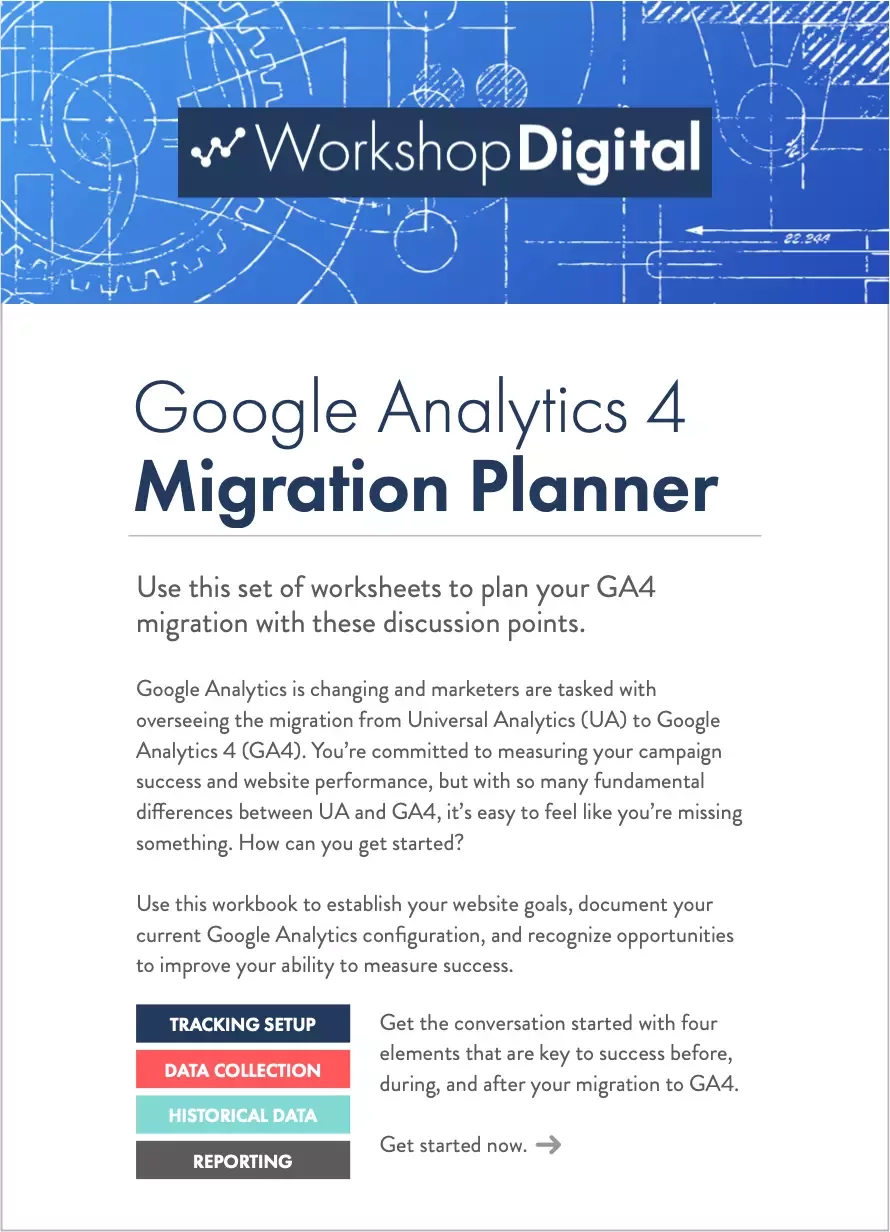 If you're looking for some guidance on planning your switch to GA4, check out our useful GA4 Migration Planner.
These downloadable worksheets will help you or your team cover the four major areas to setup when switching to GA4:

Tracking Setup
Data Collection
Historical Data
Reporting and Data Visualization
Ready to take control of your analytics data?
If you need trusted advice from analysts that have experience migrating businesses like yours to GA4, we are here to help you with every step. Get in touch to learn more about how we can get you ready.